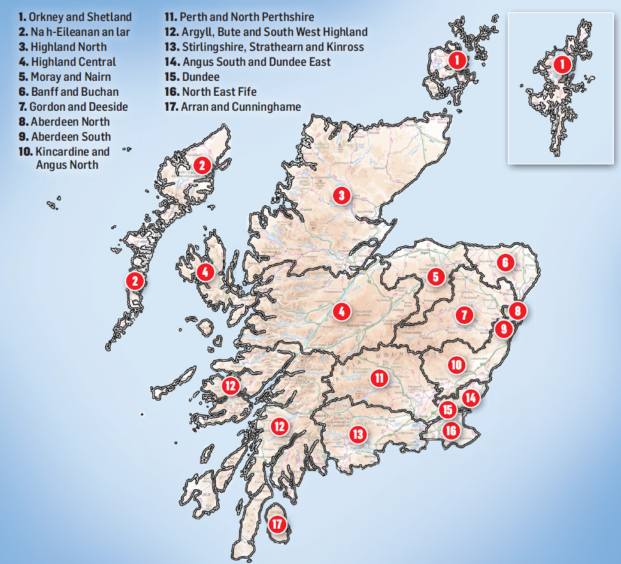 A north-east MP whose constituency could be removed by massive new proposed boundary changes has said he does not detect a "huge appetite" for a shake-up.
Under the changes proposed by the boundary commission only East Lothian remains totally unchanged while the total number of Scottish constituencies at Westminster would reduce from 59 to 53.
For Aberdeen, the Aberdeen North constituency would take in Balmedie and Bridge of Don while the Gordon constituency would give way to a new Gordon and Deeside.
West Aberdeenshire and Kincardine become a new area called Kincardine and Angus North. Other changes would include Nairn being added to the Moray constituency to create Moray and Nairn.
In the Highlands, the Argyll, Bute and Lochaber constituency would become Argyll, Bute and South West Highland, with the Highland South constituency reinvented as Highland Central.
Orkney and Shetland and the Western Isles are protected by legislation and are not considered for review.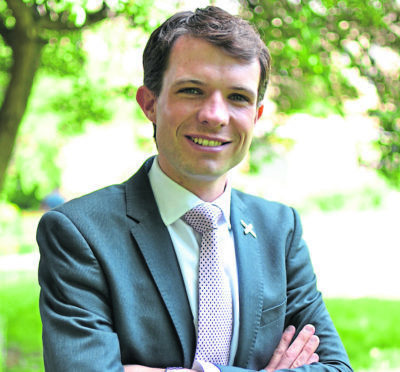 Last night Andrew Bowie, Conservative MP for West Aberdeenshire and Kincardine, said: "I am very proud to represent West Aberdeenshire and Kincardine – and every town, village and community within the constituency.
"These proposals have already provoked a significant amount of debate and I am sure these latest revisions will continue to do so.
"However, I don't detect a huge appetite within the UK to change the current boundary system.
"I think voters are more concerned with the state of our NHS, local schools and the economy. They want to see the government focused on securing the best possible deal as we leave the EU."
---
>> Keep up to date with the latest news with The P&J newsletter
---
North East Liberal Democrat MSP Mike Rumbles said: "I wrote to the Boundary Commission last year urging them not to be influenced by partisan politics by allowing political parties to slice up communities for electoral advantage.
"So I am disappointed to see that some changes have been added that have nothing to do with the best interests of the community.
"Even so, there should be virtually no effect on the day to day lives of constituents. Their ties to surrounding communities will remain the same as always, as will the way they are represented in the House of Commons. Any suggestion otherwise is quite frankly ludicrous."
But Edinburgh SNP MP Tommy Sheppard said: "Instead of reducing the number of democratically elected MPs, there should be a reduction of the 791 unelected peers in the bloated House of Lords.
"These proposed plans would see Scotland's representation at Westminster slashed by over 10 per cent, with Scottish MP voices further diminished in a Parliament that looks increasing like it's set up to work against those protecting Scotland's interests.
"For the mainland Highlands – which has a geographic area one and a half times the size of Wales – to be cut down to just two constituencies, as this report recommends, is ludicrous.
"There is no appetite for these changes at present and I am confident that these proposals won't see the light of day."
Scottish Labour did not respond to request for comment.