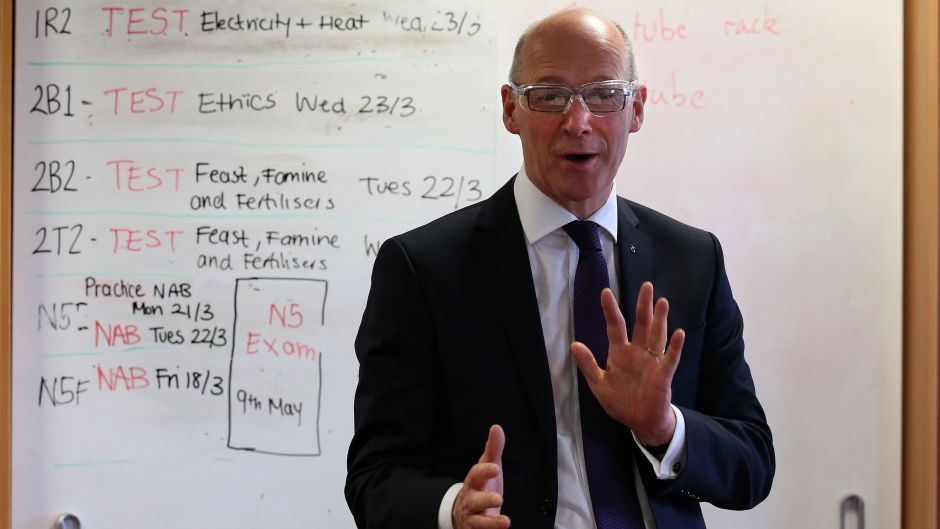 A crack team of education experts has been assembled to find teachers willing to "rise to the challenge" of leading the nation's schools.
Announced by education secretary John Swinney yesterday, the head teacher recruitment working group is made up of representatives from the Scottish Government, professional groups and trade unions.
It is hoped that it will encourage more teachers to take up leadership roles and promote different routes to headship.
This includes paying councils to offer training and helping them with succession planning to ensure posts do not remain vacant for extended periods of time.
The difficulties recruiting teachers in the north and north-east have been well-documented.
At the start of this school year, there were 140 total teacher vacancies between Aberdeen and Aberdeenshire.
Meanwhile, a recruitment drive to lure in new professionals from Canada slashed the number of open jobs in the Highlands from 65 last year to 36 this year.
Speaking at a major conference in Glasgow yesterday, Mr Swinney said: "There is absolutely no shortage of talent or ability among the teaching workforce in Scotland, but there is a need to identify, encourage and support those who are interested in rising to the challenge of the head teacher role.
"While the number of teachers in promoted posts increased last year and average age of head teachers is reducing, Scotland needs more head teachers to inspire pupils and teachers to reach their full potential.
The new effort has been welcomed, but questions have been asked about the geographical spread of those on the working group.
Of the 21 members just one – Elgin Academy head teacher David Barnett – regularly works north of Dundee.
North-east region Scottish Conservative MSP Liam Kerr said: "This panel is obviously made up of experts in their respective fields.
"But it is a shame that so few members seem to be based outside the central belt.
"That is no slight on the competency of these people.
"But I'm sure recruiting councils in the north-east would have been pleased to see a local voice."
Greg Dempster, general secretary of the Assocation of Heads and Deputes Scotland (AHDS), added: "Head teacher recruitment has been a big issue for some time.
"The working group report does not shy away from the challenges that need to be addresses.
"AHDS very much welcomes the report and the actions it sets out."