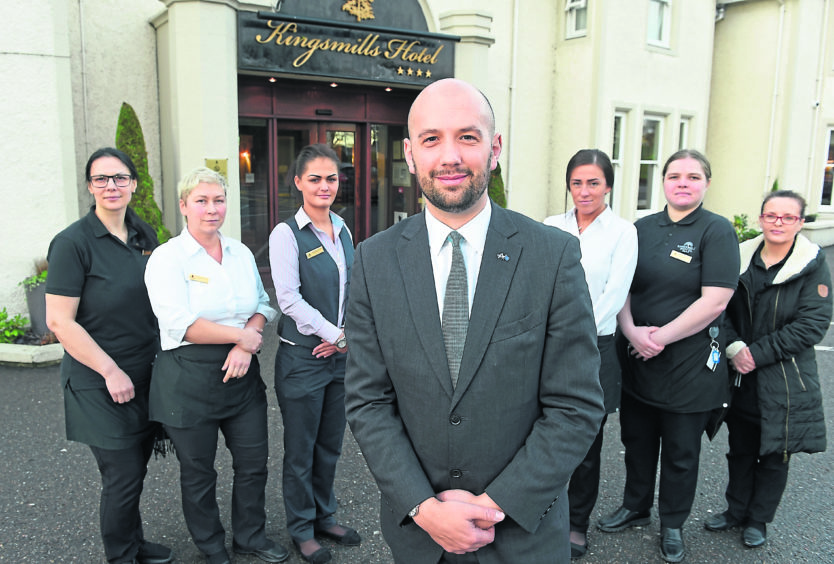 Migration minister Ben Macpherson yesterday said Brexit was making it more difficult for an Aberdeen-based charity to recruit volunteers to support adults with additional needs.
On a visit to Newton Dee Village, Mr Macpherson said there was "real concern" about what the end of freedom of movement could mean for the charity, which is run as part of the Camphill Community.
The charity relies on around 30 gap year students, most of whom come from the EU, each year.
They travel to Aberdeen to support 82 adults with additional needs who live and work at the campus, plus another 40 who go there for day placements.
Jake Vollrath, a co-worker at the community, told the minister: "There has been a drop in applications and we are having to make a lot more effort in advertising and expending a lot more resources to find enough volunteers to come."
Mr Macpherson said: "There are individuals who have come here as volunteers and have ended up settling here. So there is that hugely positive contribution that has been made for several years.
"But there is the real concern about what happens at the end of freedom of movement."
Mr Macpherson said the Brexit threat meant it was becoming less attractive for volunteers to come to the UK.
"That attractiveness for volunteers is being diminished even in the here and now, let alone once we are past the withdrawal period," he said.
Mr Macpherson, SNP MSP for Edinburgh Northern and Leith, said the Scottish Government were raising concerns with the Home Office and calling for a residency-based Scottish visa which would make it easier for EU volunteers to come to places like Newton Dee.