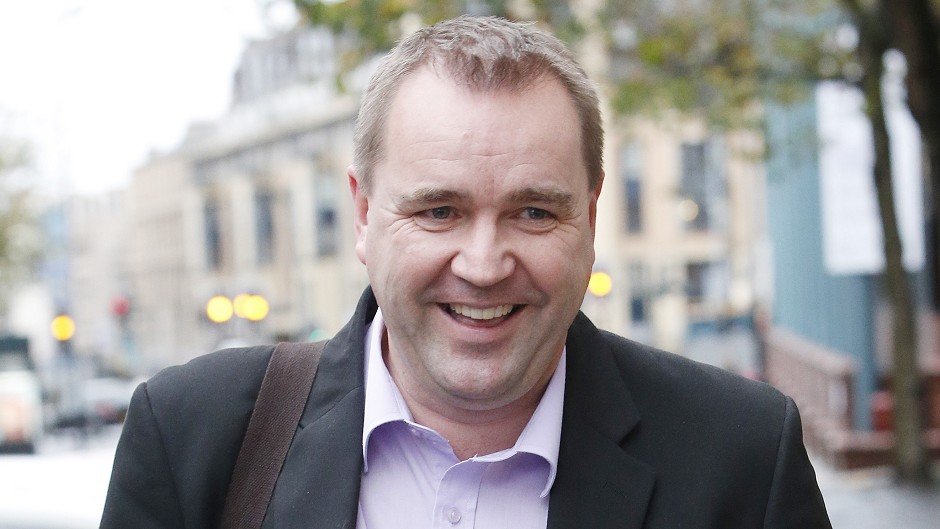 The Tory Brexiteer European Research Group (ERG) was described as "eejits, rogues and galoots" by Labour EU spokesman Neil Findlay yesterday.
Mr Findlay made the remarks as Labour delegates passed a Brexit motion saying the party would either table or support a Westminster amendment for a People's Vote on Theresa May's Brexit deal.
Even though the motion was passed, splits within Labour were in evidence when the Unison and Unite unions were unable to back it on the basis that another vote would re-open Brexit wounds.
Mr Findlay hit out at the "rotten, divisive, arrogant, incompetent, elite Tory Government" who he said were responsible for "this fiasco".
He said the prime minister was "at the mercy of the eejits, rogues and galoots of the ERG, as they are better known."
He added that a second Brexit referendum was needed to end the "paralysis" in the House of Commons, saying that at the moment there was "a political stalemate that shows no sign of ending".
With Mrs May facing key votes in the parliament in the coming days, Mr Findlay said: "This week, no-deal must be taken off the table once and for all, and we should see the extension of article 50 to prevent a lemming-like dive off the cliff edge.
"If parliament remains in deadlock then, in an attempt to break that deadlock, we have to take it back to the people."
Mr McKay said: "Anyone should be sceptical of a referendum's ability to unite people in an open, honest democratic debate. Two referendums in the last five years have seen an outpouring of lies, bile and vitriol masquerading as political discourse.
"We have seen communities divided and friendships ended and individuals subjected to abuse and violent physical attack justified by a constitutional debate. Unison will not support the conditions that gave the excuse for that appalling, inexcusable behaviour."