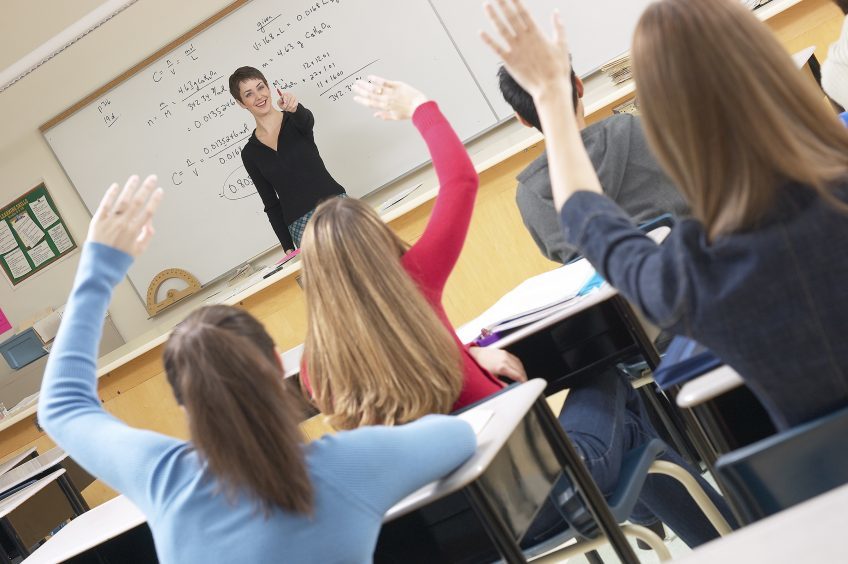 Teacher numbers for maths and English have slumped by almost 1,000 during the last decade.
In 2008, secondary schools across Scotland had a total of 2,992 English teachers, but by 2018 that figure had fallen to 2,473 – a reduction of 519.
The number of maths teachers declined from 2,787 to 2,364 during the same period – a drop of 423.
Scottish Conservative education spokeswoman Liz Smith said: "Parents will be very angry when they see this evidence of the decline in teacher numbers, especially in core subjects like English and maths."
Figures on teacher numbers, published by the Scottish Government, showed that the number of French language teachers in secondary schools also declined, from 1,070 in 2008 to 688 in 2018.
The Scottish Government figures were published as it emerged the proportion of P1 to P3 youngsters being taught in classes of 26 or more has increased.
Official statistics showed that, last year, a total of 26.3% of pupils in this group – 44,712 youngsters – were being taught in class sizes of 26 or more.
That's despite the Scottish Government's "aspiration" of reducing class sizes for youngsters in the first three years of primary to 18 pupils or fewer.
The figure is up from 26.1% of P1 to P3 pupils in 2017.