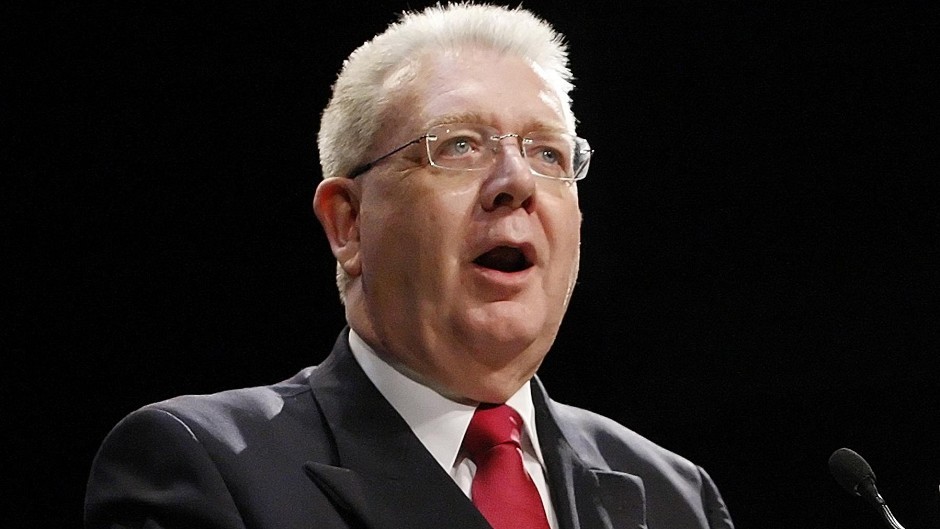 Brexit Secretary Michael Russell has been criticised for appearing to suggest the Scottish Tory MPs who backed Theresa May's deal were traitors.
Mr Russell posted a tweet listing the MPs alongside the term "Ragman Roll".
The phrase refers to Scots nobility who pledged allegiance to Edward I "Longshanks" of England at the end of the 13th century during the medieval wars of Scottish independence.
Conservative politicians criticised Mr Russell's use of the term and called on Nicola Sturgeon to condemn the language resorted to by her Cabinet colleague.
Mr Russell's tweet said: "Scottish MPs who voted tonight for Prime Minister's awful deal which would cripple Scotland & their constituencies: Andrew Bowie, Colin Clark, David Duguid, Luke Graham, Bill Grant, Kirstene Hair, Alister Jack, Stephen Kerr, John Lamont, Paul Masterton, David Mundell. #RagmanRoll."
Tory MP Paul Masterton reacted by tweeting: "Russell thinking he's being clever hiding his `traitor' remark behind a coded hashtag. Pathetic stuff you'd expect from a faceless cybernat account not someone who's supposed to be a senior Scottish Government Minister."
Conservative MSP Murdo Fraser joined the criticism. Mr Fraser tweeted:  "Sadly this is all part of a pattern where those associated with the SNP demonise and 'other' those of different opinions. Worrying to see a @scotgov Minister stoop to this. @NicolaSturgeon needs to condemn this behaviour & demand that @Feorlean (Michael Russell) apologises."