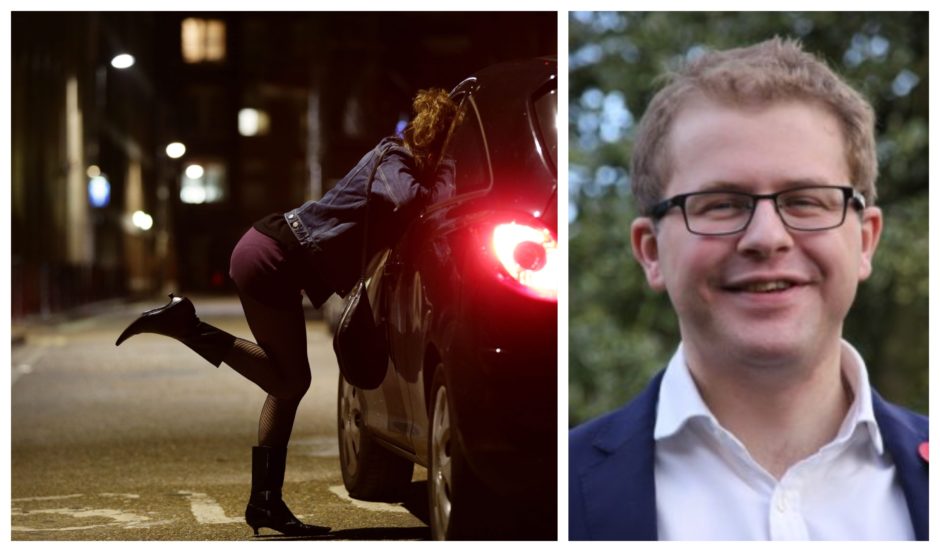 A Tory hoping to represent Scotland at the European Parliament has been branded a "misogynist" after a trove of student articles he penned about escorts, prostitution and dating emerged.
Aberdeen Solicitor Michael Kusznir, who is one of six Scottish Conservatives standing in the May 23 election, wrote two articles for student news website the Tab while studying at Aberdeen University, offering a "guide to escorts" and explicit advice on dating.
In one article, written in 2014, the 26-year-old noted that "the crème de la crème of Aberdeen's escort service are just a Google search away" and that "with advancements in technology you no longer have to physically trawl the docks of Aberdeen" for a sexual encounter.
He also observed that women on the websites were either "rough Aberdonians" or hailed "from far flung parts of the European Union", adding: "This week has seen a sharp rise in the Eurovision rejects looking for success in other areas".
In another article on dating in Aberdeen Mr Kusznir debated whether the city had a "treasure trove of hotties, or a pick and mix of noties".
---
>> Keep up to date with the latest news with The P&J newsletter
---
After the articles were unearthed by the Press and Journal Mr Kusznir apologised and said they "do not reflect any views that I hold".
He said: "The content of these articles are clearly unacceptable and I apologise for my use of language.
"They were written in a tongue-in-cheek manner and certainly do not reflect any views that I hold.
"People of my generation will have an online past, unlike those who did not grow up in the social media age.
"I want to focus on the serious issues at hand in this election. I hope the SNP and Labour will do the same."
Opposition MPs dismissed the apology, however, and called on the Tory party to remove Mr Kusznir from the candidate list.
Shadow Scottish secretary Lesley Laird said: "These articles are shameful and shine a light on Mr Kusznir's opinion of women.
"There is absolutely no place in society for these kind of misogynistic views.
"We should be empowering women not writing derogatory articles objectifying them.
"The Scottish Tories should remove him from their candidates list. A failure to do so will speak volumes."
Aberdeen North MP Kirsty Blackman MP said: "It is frankly appalling that someone who thinks it's amusing to write a derogatory guide to escorts, prostitution, and no-strings sex with women in Aberdeen has been selected as a Tory EU election candidate for Scotland.
"Mr Kusznir's descriptions of 'rough Aberdonian' women, and escorts from "far flung parts of the European Union" as "Eurovision rejects", are deeply demeaning to women across Scotland.
"His comments about 'gawking' at women's anatomy, 'skill sets', and trawling the docks of Aberdeen are disgusting."
A Tory party source told the Press and Journal that Mr Kusznir had apologised for the articles and that there was no plan to remove him as a candidate.
The articles can be read on The Tab.