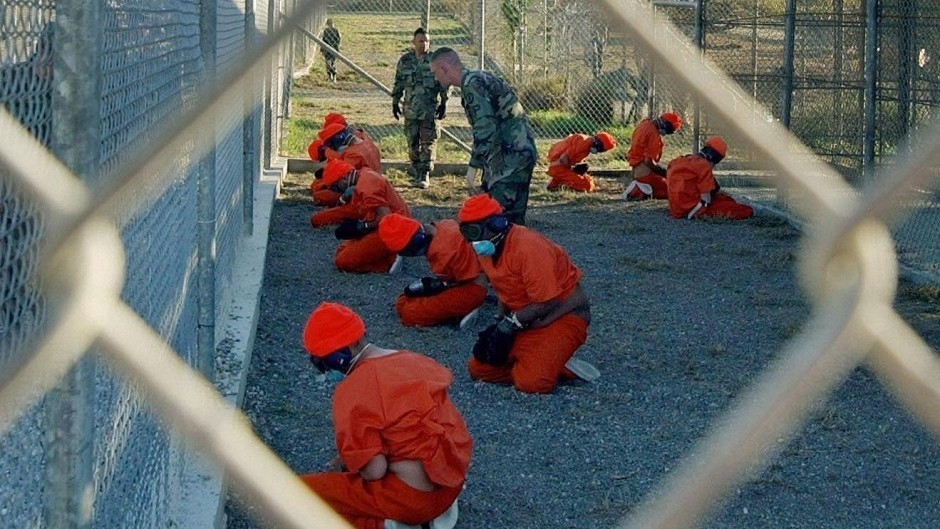 Police have been urged to never give up their battle to obtain secret documents that could prove the full extent of the CIA's use of Scottish airports for "torture flights".
The plea was made after it was confirmed that detectives have submitted their report to prosecutors on the alleged use of airports in Wick, Inverness, Aberdeen and elsewhere for controversial "extraordinary rendition" flights.
The force's Organised Crime and Counter Terrorism Unit had been investigating the claims for almost six years, but it is understood they have been forced to lodge their findings without ever getting hold of an unredacted copy of a key US Senate report.
Extraordinary rendition involved the illegal transfer of terror suspects overseas so they could be detained and and interrogated.
In December 2014, a report by the US Senate's Intelligence Committee confirmed the CIA carried out "brutal" interrogations of al Qaida suspects in the years after the 9/11 attacks.
However, only an executive summary and 525 pages were released of the 6,000-page report, with the rest remaining classified.
---
>> Keep up to date with the latest news with The P&J newsletter
---
Police in Scotland requested the full version of the report, but it was not handed over.
The force said they have now filed their findings to the Crown Office after assessing "the information made available to them".
Last night, Aberdeen Central SNP MSP Kevin Stewart said: "It is galling that authorities in the United States seem to be unwilling to release documents that have been requested by Police Scotland.
"We have a right to know whether Aberdeen Airport and other Scottish airfields were illegally used by aircraft carrying out extraordinary rendition.
"I hope that Police Scotland will continue to pursue the release of these documents and that they will continue to investigate these serious matters."
Former Lord Advocate Frank Mulholland ordered the police inquiry into the practice in June 2013, just days after the Press and Journal revealed that CIA planes were likely to have used Aberdeen, Inverness and Wick airports as stop-offs during the operations.
The P&J had contacted British academics Ruth Blakeley and Sam Raphael, directors of the Rendition Project, who were analysing the illegal detention, transfer and torture of terror suspects, and asked them to review flight data at the three airports.
The researchers subsequently found "conclusive" proof that five CIA planes linked to rendition had landed at both Inverness and Wick, with a further three at Aberdeen International Airport. Suspicious flights were also linked to other Scottish airports.
Last year, Mr Mulholland's successor, James Wolffe, suggested the case would remain open until any appropriate evidence had been obtained from the US.
"It is a complex and challenging investigation with evidence having to be sought and obtained from countries outwith the United Kingdom, with a view to determining whether there is evidence of any potential offences over which Scotland has jurisdiction," he said.
However, police have since submitted their report, and it is being considered by prosecutors, who will decide whether any action can be taken.
Detective Superintendent Faroque Hussain said: "Specialist officers from Police Scotland's organised crime and counter terrorism unit have gathered and analysed all the information made available to them and have submitted a report which is being considered by the Crown Office."
A Crown Office spokeswoman said: "Information has been received from Police Scotland's organised crime and counter terrorism unit regarding rendition flights.
"This information is being considered by the Crown's serious and organised crime unit.
"As this is a live investigation it would not be appropriate to comment further."