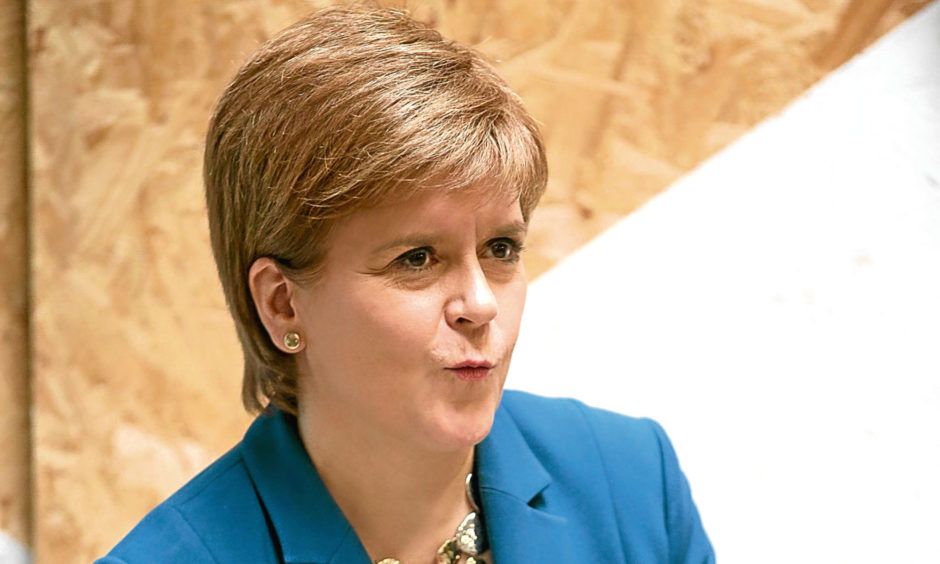 Nicola Sturgeon has signalled that she is considering dropping Scottish Government support for the third runway at Heathrow.
The first minister said she would look at the policy through the "new lens of climate change" when challenged to ditch her backing of the controversial plan at First Minister's Questions.
Lib Dem leader Willie Rennie raised the issue in the wake of the Scottish Government's decision this week to abandon its policy of abolishing Air Departure Tax (ADT).
Mr Rennie said: "Is the first minister seriously telling us that she has only recently discovered that hundreds of extra flights are bad for climate change? So will the government now ditch its support for the third runway at Heathrow?"
Ms Sturgeon answered saying the Scottish Government's commitment to ambitious targets for reducing emissions meant "we have to look across the range of our policies to make sure they do align with that increased scale of ambition".
The first minister said the commitment to abolish ADT no longer chimed with her ambition to achieve zero greenhouse gas emissions by 2045.
"We will require to look at all of our policies across all areas of Scottish Government responsibility through that new lens of climate change," Ms Sturgeon said. "So whether it is the policy that Willie Rennie cites today or any other policy. That's the commitment we are making."
In the past the Scottish Government has argued that a third Heathrow runway would create 16,000 Scottish jobs with the potential for increased flights between the London airport and Scotland.
Scottish ministers have also backed the use of Prestwick Airport as a logistics hub for the project.