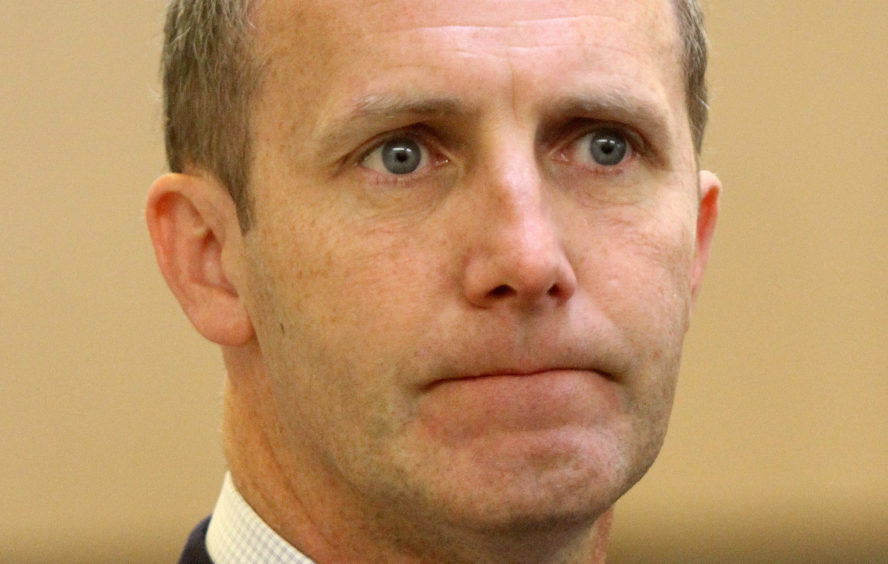 The launch of a £150 million fleet of luxury trains on the Caledonian Sleeper's Highland routes has been hit by another delay, it has emerged.
Less than a fortnight before the new trains were supposed to be introduced, Transport Secretary Michael Matheson yesterday admitted the start date had been put back by five weeks.
The fleet has already been plagued by delays with an original deadline of April last year falling foul of production problems experienced by Spanish-based manufacturer CAF.
Opposition politicians reacted angrily when they realised  the new service, with ensuite facilities and double beds, was unable to keep to its own Sunday June 2 timetable.
Instead the new trains' northbound services to Aberdeen, Fort William and Inverness will begin on July 7.
The fleet will start operating the southbound service to London the following day.
In a letter to Holyrood's Rural Economy and Connectivity Committee, Mr Matheson said: "Manufacturer CAF has not supplied sufficient vehicles, in a service-ready state, to allow Caledonian Sleeper to commence its Highlander service as planned.
"Caledonian Sleeper has now made the reluctant decision to postpone the introduction of new trains on its Highland Routes from June 2 to July 7, 2019."
Mr Matheson said he was "sorry to have to convey such negative news" to MSPs on the committee, adding that the delay was "extremely disappointing" for all involved.
The Transport Secretary added it was "unfortunate" that some passengers had already booked travel on the basis the new trains would be introduced on June 2.
"Those passengers will be contacted directly by Caledonian Sleeper, with part and full refunds offered as appropriate," Mr Matheson said.
The new trains were introduced on the Lowland route between London and Glasgow/Edinburgh on April 28.
Last night North East MSP and the Lib Dem Transport spokesman Mike Rumbles said: "The lack of preparation for this service is astonishing.
"The contract is already a year overdue and now passengers are being told they will have to wait another month for the service to begin.
"What makes matters worse is that many people have already reserved their tickets and some of them may have booked the trip just to experience the new trains."
The operator Serco said the decision to put back the service's introduction was to minimise the risk of teething problems and in recognition of the "complexities" of the Highland route.
Ryan Flaherty, Serco's Managing Director at Caledonian Sleeper, said:  "The Highland route is significantly more complicated than the Lowland route and this is a key factor in our decision to phase in the introduction of the new trains."