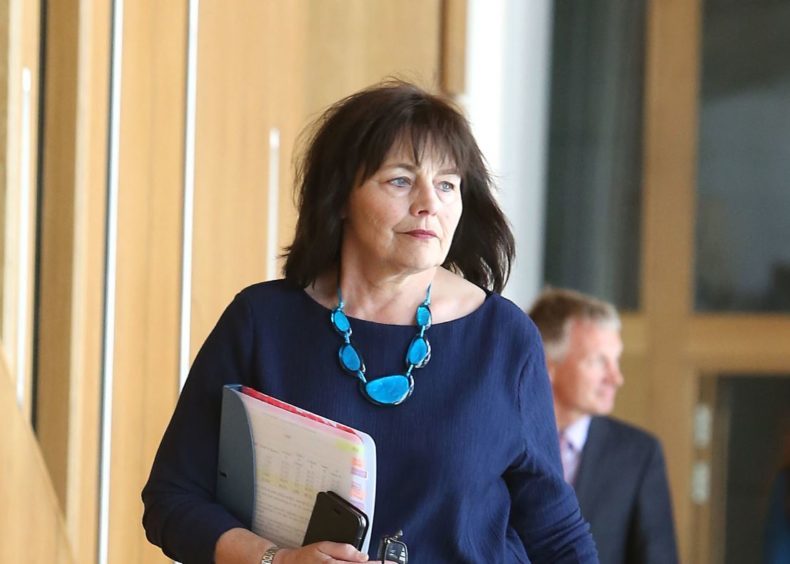 Health Secretary Jeane Freeman will visit NHS Highland next week to see what progress has been made to tackle its bullying problem.
Ms Freeman announced she will be at the health board on Thursday as she faced accusations that "serious failure" by the Scottish Government had led its escalation.
At Holyrood, Highlands and Islands Tory MSP Edward Mountain claimed the crisis would not have developed if the Scottish Government had dealt with it "properly" when bullying was first drawn to ministers' attention in March 2014.
Last month an independent review by John Sturrock QC said potentially hundreds of health board employees experienced inappropriate behaviour at work, including intimidation.
Mr Mountain asked the Health Secretary if she agreed that "a serious failure by the government allowed the situation to develop as it has".
Ms Freeman disagreed, saying: "We have handled the situation very well since the commissioning of the Sturrock report, which was prompted by allegations of a culture of bullying, not individual cases. We have handled the situation swiftly and well."
Earlier Ms Freeman said the 2014 case involved an individual and the government had been copied in on correspondence to a trade union.
Ms Freeman said she would go to NHS Highland to see how it was progressing with an action plan triggered by the Sturrock report.