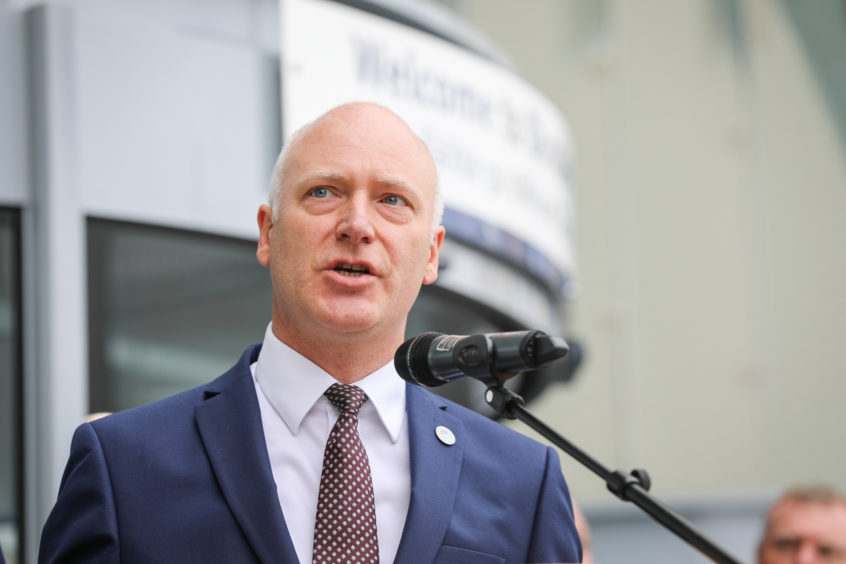 Public health minister Joe Fitzpatrick has admitted dental patients are suffering "completely unacceptable" waits for hospital treatment.
Mr Fitzpatrick made the admission when challenged over figures revealing the number of patients waiting more than 12 weeks has risen dramatically over the last four years.
Statistics obtained by the Lib Dems showed NHS Grampian has five times as many patients waiting beyond the 12 week target than it did in 2015.
Over the same period, NHS Highland has seen a ten-fold increase in the number of patients waiting more than 12 weeks.
Across Scotland, more than 1,000 patients have missed the treatment target.
The British Dental Association blamed consultant shortages and the deteriorating condition of people's teeth as a result of a failure to have regular check-ups.
At Holyrood, Lib Dem health spokesman Alex Cole-Hamilton said dental consultant vacancies were unfilled and NHS dental staff had fallen by 14.7% in the last five years.
Mr Fitzpatrick said: "I do accept that some of the waits that we know about – particularly some of the more challenging cases – are entirely unacceptable, particularly when you are talking about children who are often in pain."
Mr Fitzpatrick claimed the Scottish Government's £850 million waiting times' improvement plan would result in progress.
He added that there had been challenges in relation to the number of anaesthetic consultants, but said the number had increased by 41.7% since 2006.