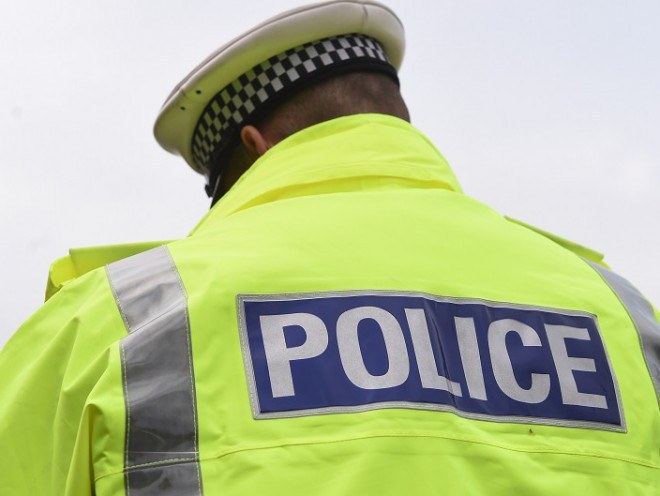 Scottish ministers were given a stark warning about the potential safety risks faced by police officers if a proposed car parking tax is introduced, it has emerged.
A letter sent by Scottish Police Federation (SPF) general secretary Calum Steele said the chances of uniformed officers being "targeted" could rise sharply if they were to travel to work on public transport.
He also highlighted to the ongoing threat of terrorism, and the advice that officers should not travel to work in a visible uniform.
The correspondence was sent to Justice Secretary Humza Yousaf in February, and has now been released under Freedom of Information laws, following an appeal by the Scottish Conservatives.
Mr Steele, who has previously spoken out against the potential impact of the proposed workplace parking levy, said in the letter that the union's members were "vehemently opposed" to the tax.
NHS workers will be exempt from the levy, which will only be introduced if approved by local authorities, however calls for teachers and police to be spared the charges have been rejected by MSPs.
Mr Steele said that the timing of shifts worked by police officers was unpredictable and often do not correspond with public transport timetables.
He added: "You will also be aware that the current terrorism threat assessment is severe with a specific severe threat identified against police officers.
"In response to this threat police officers are advised not to travel to work in visible uniform.
"I would welcome your views on how this ought to be managed if they are to be penalised for seeking to keep themselves safe by travelling to work by car."
Last night, Scottish Conservative shadow justice secretary Liam Kerr said: "These brave men and women put themselves in the line of fire every single day so Scotland can remain a safe, civilised country.
"Yet the SNP wants to make it more difficult for them to do this with these ludicrous proposals.
"The SNP government should pay attention to what police are saying and drop these plans altogether."
A government spokesman said: "The Workplace Parking Levy is the result of Green Party amendments to the Transport (Scotland) Bill.
"Local authorities have the choice if they wish to introduce a workplace parking levy – it is not mandatory.
"They also have the power to apply exemptions as they see fit.
"Any council proposing a levy must carry out a transparent consultation and impact assessment, and at the moment no local authority is in a position to propose a workplace parking levy, so any comment on a scheme is speculative."