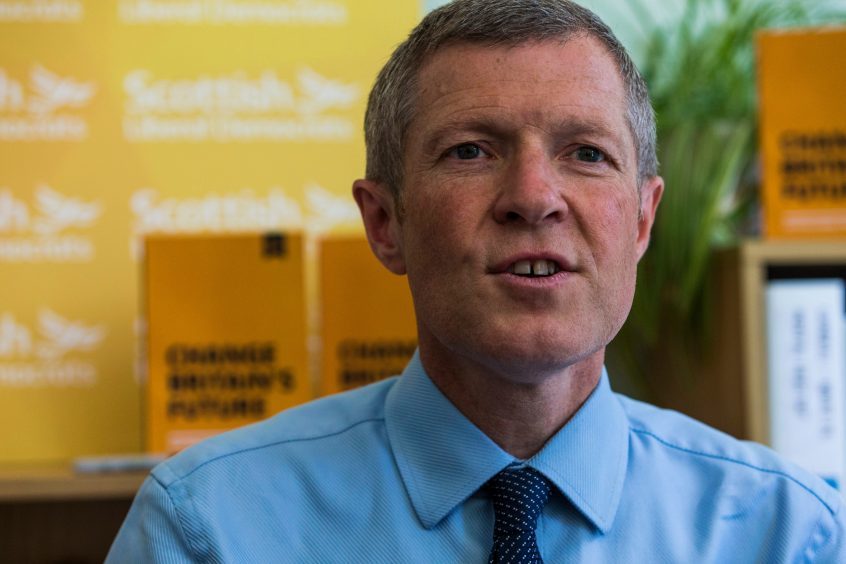 Willie Rennie yesterday claimed Shetlanders were "passionate" about staying in the UK when he campaigned on the islands, in advance of next month's by-election.
The Lib Dem leader met islanders as his party stepped up its defence of the seat it has held since the Scottish Parliament was created 20 years ago.
Mr Rennie joined Beatrice Wishart, the Lib Dem candidate hoping to replace Tavish Scott who has resigned from Holyrood to take up a job with the Scottish Rugby Union.
He said: "Over the last few days, we have met people in Fetlar, Sumburgh, Lerwick and Yell who are passionate about staying part of the UK and angry about the SNP's failure to keep its promises on transport to the isles.
"Beatrice has a keen grasp of the issues facing people in Shetland. What islanders want is an MSP who will stand up for the issues facing their community, not a nationalist who will always put independence first."
Ms Wishart added: "On the campaign trail, I've heard islanders' concerns about worryingly long trips to Aberdeen for healthcare, substandard broadband connections that cause problems for businesses, expensive transport and nurseries that aren't being given the resources and support they need to increase the amount of childcare available in our communities."
The Lib Dems are defending a 4,895 majority. The majority represented 44% of the 11,087 votes cast, making it the safest Holyrood seat in percentage terms. The Lib Dems closest challengers are the SNP.
Today Mr Rennie will head south to the Black Isle Show where he will claim that Brexit poses "an unprecedented threat" to agriculture.