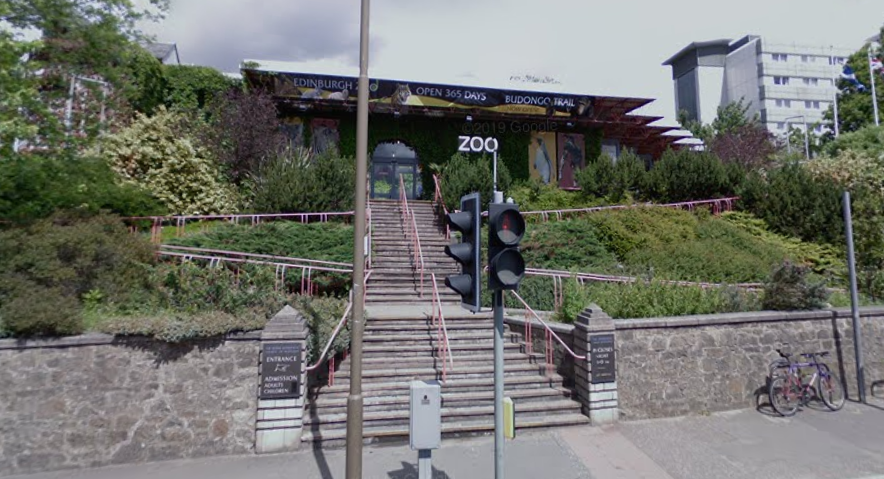 Health chiefs splashed out thousands of pounds of taxpayers cash on a Lego-building training event at Edinburgh Zoo, it can be revealed.
The two-day workshop was held for the team of officials who are in the process of setting up a new NHS and Cosla body called Public Health Scotland.
More than £1.66 million has been spent on the programme in the last two years, but details of the event at Edinburgh Zoo led to concerns being raised last night.
E-mails released to The Press and Journal show how officials organised the workshop over six weeks last summer and struggled to find a venue at short notice because it was due to be held in the middle of the Edinburgh Festival.
They booked the Cosla conference centre in the capital but then cancelled it because "the facilitator doesn't think the current room is any good for what she has planned as it's more of a long rectangle room and she wants a larger square room".
A £250 cancellation fee had to be paid as a result of the room being the wrong "shape".
The organisers switched their attention to Edinburgh Zoo and booked it for more than 40 delegates at cost of £3,290, with the price including free entry to the attraction and the option of arranging to view its famous giant pandas.
Some public organisations, including NHS Grampian, also paid the travel and hotel costs of sending representatives to the event at the zoo's Budongo lecture theatre on August 21 and 22 last year.
In one e-mail, an official whose name was redacted wrote: "I volunteered for this role, as many of us do for national work like this and generally we just get on with things and charge our organisations."
The delegate added: "Initial costs for one night are £197 at Holiday Inn as the festival is on. We're looking at other options."
The NHS National Services Scotland (NSS) confirmed that Lego was used at the interactive workshop, as "one of several tools", because it was a "proven method to generate creative thinking".
However, the agency also advised the P&J: "Please be aware no Lego was purchased for this event but was purchased separately for a different event and is shared across the NSS for multiple events/workshops."
Miles Briggs MSP, Scottish Conservative shadow health secretary, questioned the  spending.
"At a time when budgets are under severe pressure, people expect public money to be used wisely," he said.
"Excessive spending on high-level management events like this is difficult to justify.
"It is up to every health board and public sector body to take a prudent approach.
"When it comes to NHS finances, the priority should always be patient on care – not the latest management get-together."
A spokesperson for NHS NSS said: "As part of the preparations for the formation of the new public health body in Scotland, a two-day workshop was held at Edinburgh Zoo in August 2018.
"The workshop helped the Public Health Reform programme to develop options for health protection across the wider Scottish public health system.
"The meeting room was booked by NHS National Services Scotland.
"When booking venues for large meetings and events, we first explore all in-house and no cost options before exploring competitively priced locations providing value for money."
An NHS Grampian spokeswoman said: "Two members of the NHS Grampian public health team attended this event.
"Travel costs were covered for both delegates, along with accommodation costs for one of them. This was in line with the usual travel and expenses policy."
She added: "Speaking generally, staff throughout the organisation participate in a range of conferences and meetings across Scotland.
"As an employer we support the exchange of information and learning these events present."
What is Public Health Scotland?
Public Health Scotland is due to come into operation in April next year and a recruitment drive is currently underway to find its chief executive.
It will be a new partnership between the Scottish Government and local government, with the formal status of a national "special health board", employing around 1,100 people and with an annual budget of around £60 million.
In response to a freedom of information request, the Scottish Government said that £115,000 was spent on the reform programme in 2017/18, and then £1.548 million last year.
The majority of the spending related to "multi-disciplinary staff costs associated with designing the policy, blueprint, commissions and target operating model for Public Health Scotland".
The Edinburgh Zoo workshop last August was attended by representatives of NHS National Services Scotland, NHS Public Health, NHS Specialist, NHS Lothian, NHS Ayrshire and Arran, NHS Grampian, Glasgow Clyde hospital, Scottish Health Protection Network, East Dunbartonshire Council, Fife Council, Midlothian Council and the volunteer health sector.
North-east MSP Lewis Macdonald, convener of Holyrood's health committee, said: "A lot of people think that the Scottish Government's commitment to a Public Health Scotland body can help promote the public health agenda.
"But it is a serious business, and it ought to be taken seriously, and brought forward sooner rather than later.
"I think we have probably waited long enough for a commitment that was made quite some time ago.
"Obviously the story itself does raise questions about whether it is on track or not. It's a serious business and it should be in place and ready to go."