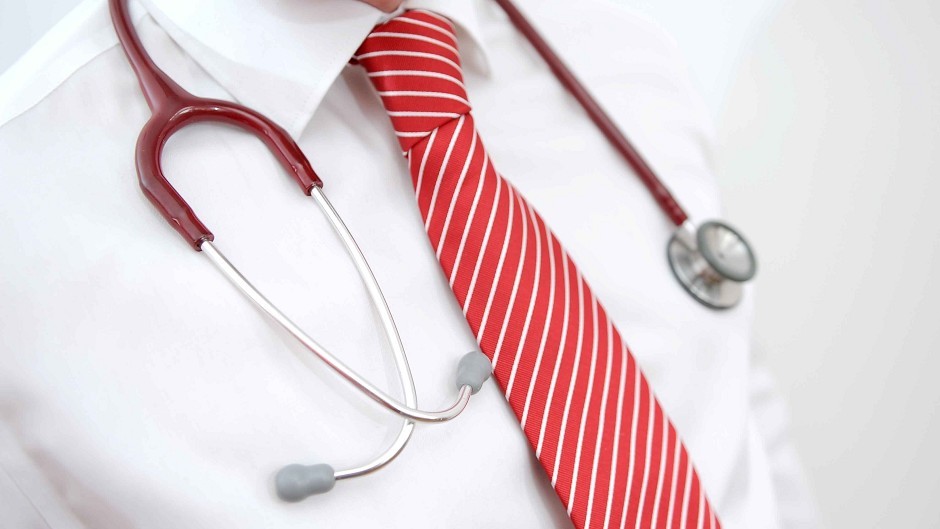 The British Medical Association (BMA) has demanded urgent action to address the rural GP recruitment crisis, warning failure to do so will have "serious implications" for care in remote areas.
Dr Andrew Buist, BMA's Scottish GPs committee chair, has highlighted the struggle to attract doctors to the north, the expense of providing locum cover and the number of doctors reaching retirement age.
In a blog for the BMA website, Dr Buist said GP practices were only surviving at the moment because of "amazing" doctors working in the Highlands and islands.
His concerns were voiced at a time when rural doctors are worried that the new GP contract between the BMA and Scottish Government will worsen their conditions.
Dr Buist said rural doctors delivered the highest quality of care in what could be "incredibly difficult" circumstances.
He said they were grappling with providing out-of-hours cover, stretched ambulance services and operating in areas where the nearest hospital could be a couple of hours away.
His blog was written following a tour of Caithness, Sutherland and Ross and Cromarty which involved meetings with GPs in the area.
Practices had a "particular struggle" to get locums as well as permanent replacements and almost all the doctors he met were over 40-years-old, Dr Buist said.
This meant, Dr Buist wrote, there are "serious implications for the long-term future of primary healthcare in the area unless action is taken now.
"The practices survive at the moment because they have some amazing doctors."
He warned there would be "a huge gap to fill" when the current group of GPs retire.
Doctors have reported high vacancy rates in rural areas where finding replacement GPs can sometimes take years.
Earlier this year, a survey of 51 members of the Rural GP Association of Scotland (RGPAS) found more than 80% felt the new contract disadvantaged its members.
Rural GPs argue that they are more likely than urban GPs to provide services such as palliative care, attend road and other accidents and treat mental health and chronic diseases.
Highlands Tory MSP Donald Cameron said: "Our GPs in remote and rural practices do a fantastic job, but this problem has been brewing for a long time.
"SNP ministers need to take urgent action to prevent matters getting even worse for our more remote communities."
A Scottish Government spokesman said there were a record number  of GPs in Scotland, but recognised rural communities faced "distinct challenges" in recruiting and retaining doctors.
He said the GP contract would reduce workload, making a medical career more attractive and ministers had allocated £600,000 on golden hellos and relocation costs for GPs moving to rural posts.
A Scottish Ambulance Service spokesman said it was its "absolute priority" to ensure people in rural and urban areas received a good response.