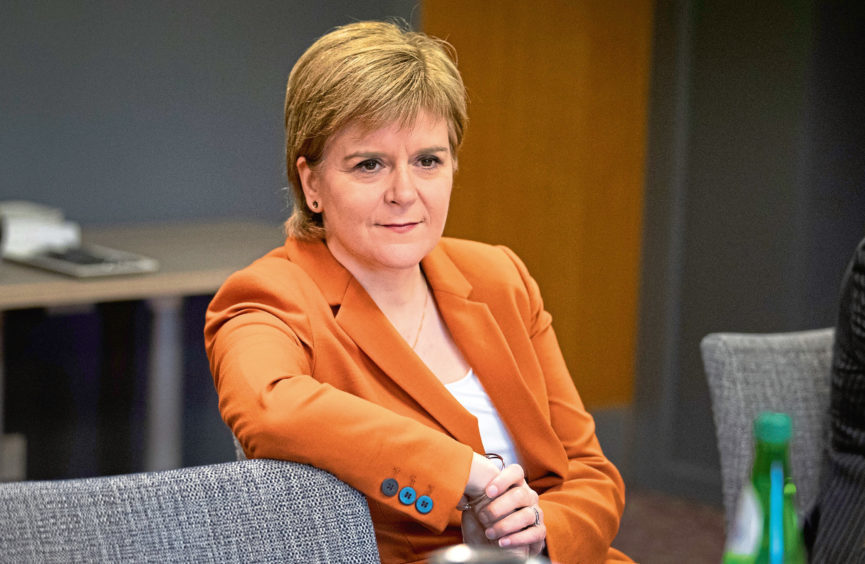 Nicola Sturgeon faced criticism when it emerged she made as many trips to Shetland during the by-election as she has done over her five-year term as first minister.
The first minister, who has made three canvassing trips to the islands in recent weeks, was accused of only caring about Shetland when there are votes to be won.
The criticism came after an answer to a question tabled at the Scottish Parliament revealed there had only been three official Scottish Government trips to Shetland by a first minister since 2012.
Ms Sturgeon became first minister in 2014 following the resignation of Alex Salmond.
The Holyrood answer did not specify precise dates for the occasions that there was a first minister visit to Shetland on official government business.
The three high-profile trips made by Ms Sturgeon for campaigning purposes in the last few weeks have been a feature of tomorrow's by-election.
The first minister came under fire for being on Shetland on the day that her Finance Secretary Derek Mackay published Government Expenditure Revenue Scotland (GERS) figures showing Scotland had a £12.6 billion deficit.
Brydon Goodland, Scottish Conservative candidate for Shetland, said: "The First Minister has barely been out of Shetland during this by-election campaign.
"We have been graced with three visits, but these records show that Nicola Sturgeon and the SNP only care about Shetland when there are votes to be won.
"The people of Shetland need an MSP and a party that will stand up for this area all year round, not just when there is a parliamentary seat at stake."
Yesterday the SNP responded by issuing a statement claiming that Scottish Tory leader Ruth Davidson had not visited the islands during the campaign.
The time and resources the SNP have piled into campaigning with their candidate Tom Wills suggest they believe they have a chance of taking the seat, despite the Lib Dems defending a sizeable majority.
The SNP took second place in the 2016 Scottish election behind the Lib Dems' long-serving MSP Tavish Scott.
Mr Scott achieved a 4,895 majority, which represented 44% of the 11,087 votes cast – making Shetland the safest Holyrood seat in percentage terms.
Earlier in the summer, Mr Scott triggered the by-election by resigning to take up a new job with Scottish Rugby.
Beatrice Wishart, a local councillor, is fighting the seat in Mr Scott's place.
Yesterday the SNP also attacked the Tories for being "born-again Brexiteers" for issuing campaign literature making an appeal to Leave voters for support.
SNP MEP Christian Allard said: "The Tories have made themselves look ridiculous.
"Not only are they highlighting how often the First Minister has visited Shetland in this campaign, they are also raising the question of why Ruth Davidson hasn't bothered, as she continues to stay in hiding amid her party's Brexit shambles."