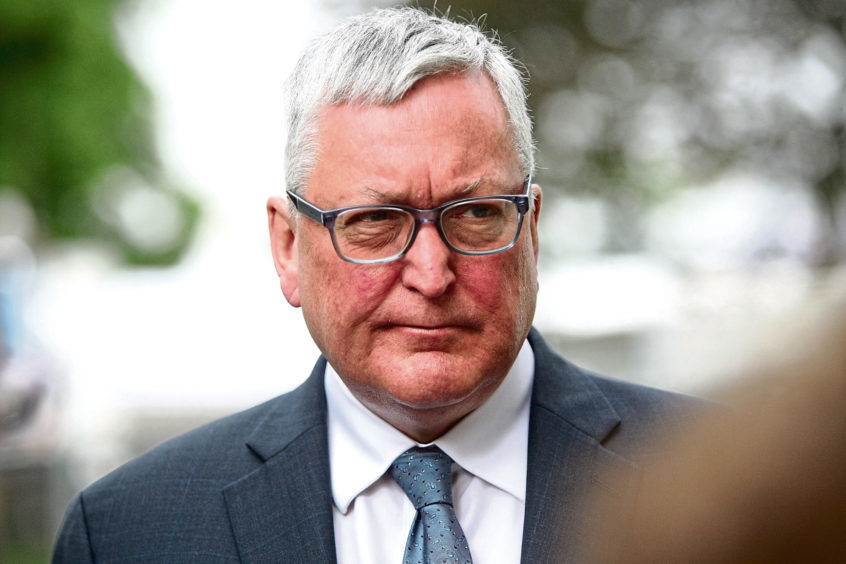 Scotland's rural economy secretary has become embroiled in a hunting row after he highlighted the use of dogs to kill foxes as way of protecting capercaillie.
Fergus Ewing was last night accused of undermining Scottish Government plans to tighten the foxhunting ban after the emergence of correspondence on the issue.
Documents released under Freedom of Information legislation revealed the Inverness and Nairn MSP wrote to the Environment Secretary Roseanna Cunningham about the controversial practice on behalf of a constituent.
In the letter dated January last year, Mr Ewing said his constituent was "very concerned" about the government's plans because "foot pack fox control" had been reintroduced to "try save the UK's few remaining capercaillie".
The capercaillie is one of Scotland's rarest birds and most live in the forests of Speyside and the Cairngorms.
Mr Ewing told Ms Cunningham of his constituent's view that foot packs, which flush foxes to waiting guns, was an "essential part" of the work to save the capercaillie.
"He argues that the use of footpacks is not only efficient and an effective way to control foxes, but also humane to the fox that is shot quickly by experienced marksmen," he wrote.
Mr Ewing also asked for a meeting with Ms Cunningham so that they could have a "political discussion" about the issue. In a more recent letter, dated February this year, Mr Ewing responded to anxiety being expressed by hill farmers about the impact of foxes on their stock.
He said he had supported exemptions to the original legislation to ban foxhunting which enabled dogs to be used for pest control.
Mr Ewing added: "There is no intention to ban that activity and as the rural development minister responsible for farming I have made it very clear that the Scottish Government will continue to support proper, professional pest control."
Environment Minister Mairi Gougeon, who is responsible for a new bill to tighten the existing ban to limit fox hunts so only two dogs can be used to flush out or find a fox, was copied into Mr Ewing's letter.
Green MSP Alison Johnstone is consulting on her own bill to close foxhunting "loopholes".
Last night Ms Johnstone said: "These comments from Fergus Ewing are extremely unhelpful, and undermine the promises made by his minister Marie Gougeon. It is clear he supports foxhunting."
A Scottish Government spokesman said: "We are strongly committed to safeguarding the welfare of all animals, including those in the wild.
"It is still our intention to bring forward a bill to strengthen the law on fox hunting in the current parliamentary session."