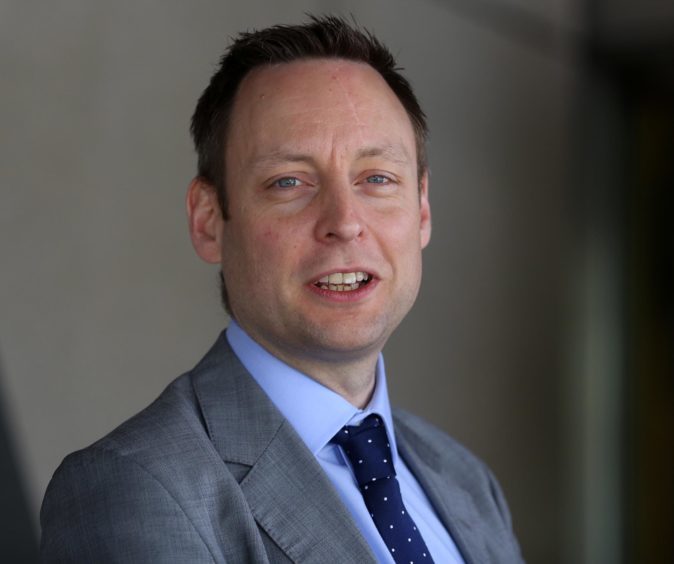 Aberdeen's new maternity and cancer unit must avoid the delays that have hit Central Belt hospital projects, a north-east MSP has warned.
Liam Kerr challenged Health Secretary Jeane Freeman on when the Baird Family Hospital and Anchor Centre will be completed at Foresterhill.
The Tory MSP's question came after it emerged the cost of the project has increased by around £50million.
Last week, it was revealed that NHS Grampian board members had been briefed that the project was "well over" the initial cost of £163.7m – taking the expected total to more than £200m.
The health board has said Brexit uncertainty and challenges within the construction sector were reflected in the increased cost.
In a written question at Holyrood, Mr Kerr asked Ms Freeman when the cancer unit was "scheduled to open".
In her reply, the health secretary said the project team was reviewing the design specification, assessing logistical arrangements and "confirming timelines" for the project, and stressed the government was "fully committed" to the project.
But Mr Kerr claimed her answer "inspired no confidence". Original estimates were for the project to finish in 2021.
Mr Kerr warned that the ARI projects should not "succumb to the same outrageous delays" that have plagued the new Royal Hospital for Children and Young People in Edinburgh as a result of ventilation problems.
A public inquiry has been launched into the Edinburgh hospital delay and ventilation issues at the Queen Elizabeth University Hospital in Glasgow.
Mr Kerr said: "Given the revelations of the last few days — at Edinburgh, Queen Elizabeth in Glasgow, and now Aberdeen — it looks like the SNP have dropped the reins on every major hospital project in Scotland."
A NHS Grampian spokesman said: "The analysis of the tenders for the main construction works is under way. The tendered costs that have been returned are higher than estimated at the outline business case stage, reflecting the challenges within the construction sector and the wider uncertainty regarding Brexit and the economic position.
"We have commissioned an independent review of the project costs and are also using the opportunity to review the design of the facilities in light of the learning from the projects in Glasgow and Lothian."
Ms Freeman said she was looking forward to the submission of the full business case to the NHS Capital Investment Group when that work is complete.