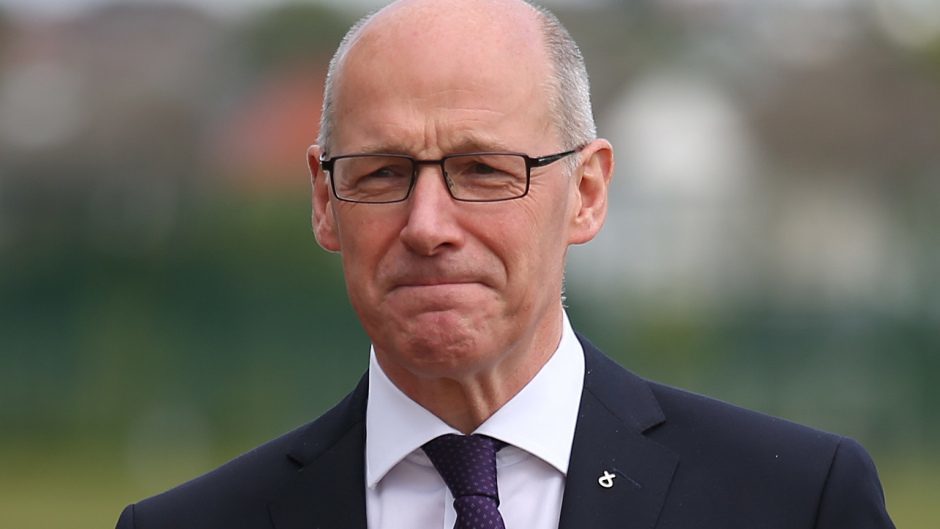 Parents and grand-parents should help staff rural schools to overcome the isolation felt by teachers, one of John Swinney's education advisers has said.
It was suggested they could be employed in a number of paid and volunteer roles at schools – particularly those in remote and rural areas.
The challenge of recruiting teachers to work in remote areas was discussed when Mr Swinney's International Council of Education Advisers (ICEA) gathered at Holyrood yesterday.
Panel member Professor Andy Hargreaves said that over the last 20-years there had not been enough focus on rural education compared with the effort put into tackling poverty in cities.
Professor Hargreaves, an education expert based at Boston College, said strategies had to be developed in Scotland to connect and mentor teachers in remote areas as well as get locals involved.
"The important thing is to feel you have the support of your community, getting parents and other community members involved as much as you can in the school and helping support the school in paid and volunteer roles," Professor Hargreaves said.
Teacher recruitment across the north and north-east has been a major problem, with teaching vacancies frequently re-advertised and authorities even flying to Canada and Ireland in the hope of attracting staff.
In some places, such as Longhaven, near Peterhead, schools have been mothballed due to the lack of staff.
Professor Hargreaves warned that when there was poverty in rural areas children were "doubly disadvantaged".
"They are disadvantaged by the usual experiences of poverty and the fact that teachers are isolated from each other," he said.
"One of the things we know well and we have been working on a lot with Scotland is the importance of teacher collaboration, sharing ideas, practices, coaching, mentoring.
"That is quite difficult when people are separated in the way they are."
Another strategy was for teachers to become "good models" of how fulfilling their careers are, encouraging students to stay in their areas to become teachers, Professor Hargreaves said.
His remarks came as another ICEA member Professor Pasi Sahlberg suggested it could take 15-years for a dramatic narrowing of the Scottish attainment gap.
Decreasing the gap between pupils from the richest and poorest backgrounds is one of the key commitments of Mr Swinney, the Education Secretary.
Panel members said there had been small improvements when it came to narrowing the gap.
But they said a more dramatic improvement would be seen later when various strategies came together.
Professor Sahlberg, a Finnish educator currently based at New South Wales University, said: "Growth and progress in these issues is normally very slow.
"In the Finnish case we are probably talking about 15-years."