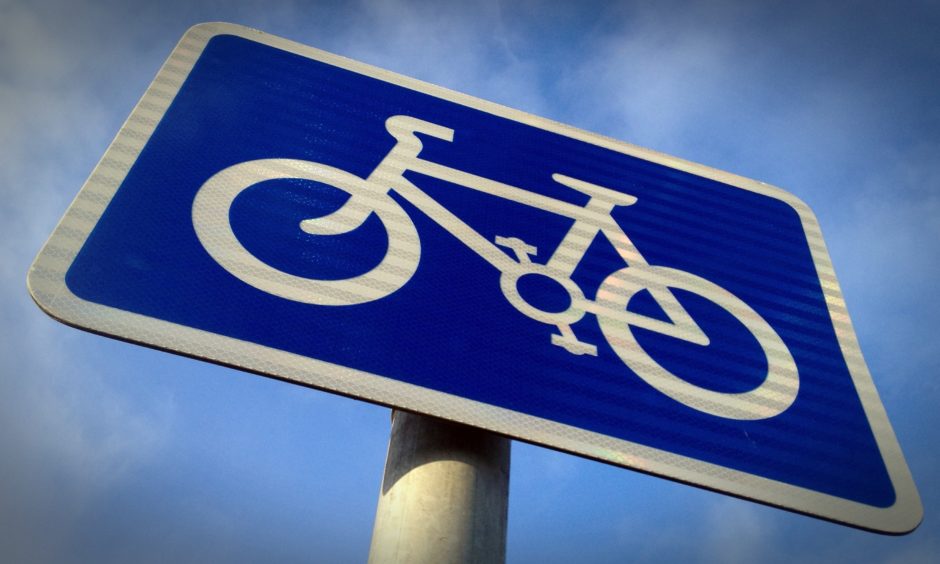 Aberdeen cycling projects, Moray's electric bus service and a Highland car-sharing scheme are among 100 projects sharing a £2.3 million pot to support green transport.
The cash, which comes from the Scottish Government's £80 million active travel budget, aims to cut carbon emissions and improve health by encouraging people to walk, cycle or use public transport.
Transport Secretary Michael Matheson said the Smarter Choices, Smarter Places Open Fund – which offers grants of between £5,000 and £50,000 was "creating new opportunities for people to walk and cycle for everyday short journeys".
He also hopes the projects will encourage people to choose sustainable options for longer journeys – important for "our health, our air quality and our climate".
"By providing innovative solutions in communities across Scotland, these projects help encourage people out of cars and on to more sustainable forms of transport for everyday journeys," he said.
"Through financial support and empowering local organisations, supported by Paths for All, we can encourage an active nation and ensure that more people enjoy the benefits of active and sustainable travel than ever before."
The funds include £35,000 for a marketing campaign to promote Moray's new electric bus service between Aberlour and Forres.
Aberdeen University's CyC Active Travel Hub, meanwhile, has received £50,000 to enable the appointment of a project manager and active travel officer to promote active travel through walking and cycling.
Also in Aberdeen, £5,000 has gone towards a pedestrian safety campaign run by Nestrans, the transport partnership for the city and Aberdeenshire.
In Inverness, £20,920 has gone to the Adventure Syndicate for a "Match the Miles" challenge to encourage pupils and teachers to walk and cycle to school.
The Live Life initiative in Aberdeenshire received a further £15,000 to encourage older adults to walk and cycle.
Highlands & Islands Enterprise has been given £12,487 for an Inverness Campus travel and transport coordinator to encourage car-sharing, active travel and the use of public transport.
The Huntly and District Development Trust in Aberdeenshire has been granted £35,000 to improve access to electric vehicles, ebikes and a community minibus.
Ian Findlay, the chief officer at walking charity Paths for All, which manages the grants, said: "It's clear that the Smarter Choices, Smarter Places Open Fund has really captured the imaginations of people and organisations from all sectors.
"We've been very impressed by so many creative ideas for behaviour change projects and it's been heartening to see new partnerships forming to take these ideas forward to the good of local communities."
Chairman of Moray Council's Economic Development and Infrastructure Committee, Councillor Graham Leadbitter, said: "Thanks to the funding from the Smarter Choices, Smarter Places Open Fund, we've been able to develop and execute targeted marketing activity with the residents and visitors serviced by the Aberlour to Forres route.
"Excitingly, this is the first rural route in Scotland to be serviced by an electric bus, delivering up to 70% reduction in carbon emissions compared to a diesel vehicle."
A Live Life Aberdeenshire spokeswoman also welcomed the funding from Transport Scotland, saying: "This will support our aim to encourage increased use of active travel options among older members of our community."
Donald Boyd, of the Huntly and District Development Trust said the cash was "fantastic".