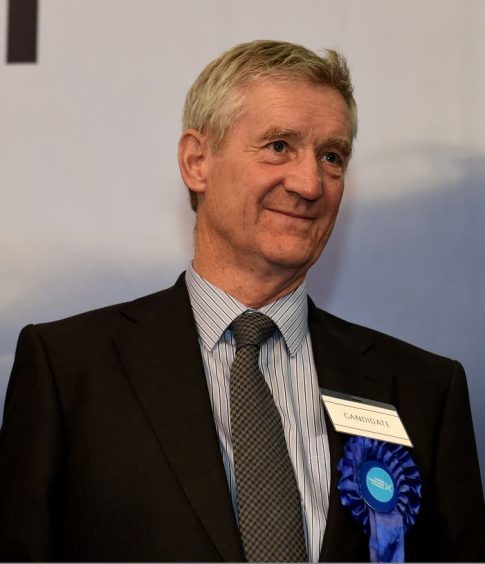 Dozens of north and north-east farms are still waiting for Common Agricultural Policy (CAP) payments, new figures have revealed.
North East Tory MSP Peter Chapman yesterday said it was "unacceptable" that some businesses were still waiting for their cash, which comes from the EU but is distributed by the Scottish Government.
Although the proportion of farms still waiting for money was small when compared with the total number of payments delivered, Mr Chapman said that would be "little comfort" to those affected.
In an answer to a Holyrood questions tabled by the Tory MSP,  Rural Economy Secretary Fergus Ewing said seven north-east farms and one in the Highlands were still waiting for 2017 CAP payments.
A further 11 north-east farms and 16 in the Highlands are still waiting for their 2018 payments.
Across Scotland, there were a further 183 farms still under assessment for the 2018 scheme year, just over 1% of eligible businesses.
Of the 183 farms under assessment, 104 are in the Highlands and 15 are in the north-east.
In his answer Mr Ewing said there were a "a small number of complex cases to resolve" and work was being done to pay out the remaining claims.
The delivery of CAP payments has been a long-standing controversy. In 2016, the failure of a £178 million government IT system led to severe delays to farmers receiving payments.
"The SNP's mismanagement of farming payments continues to be a thorn in the side of farmers up and down Scotland," Mr Chapman said.
"While a small number of businesses are affected statistically, this will be of no comfort to businesses which run on tight margins. The payment deadline for scheme year 17/18 was June last year.
"It is unacceptable that the SNP Scottish government haven't mastered the basics of dealing with agricultural support. That has been continued by their refusal to publish plans for future payments, despite the UK Government having done so more than a year ago.
"The UK Government have announced that CAP payments will continue to the end of the current EU funding period which finishes at the end of next year, even in the event of a no-deal Brexit.
"The SNP need to step up to the mark and show leadership for Scotland's farmers and crofters."