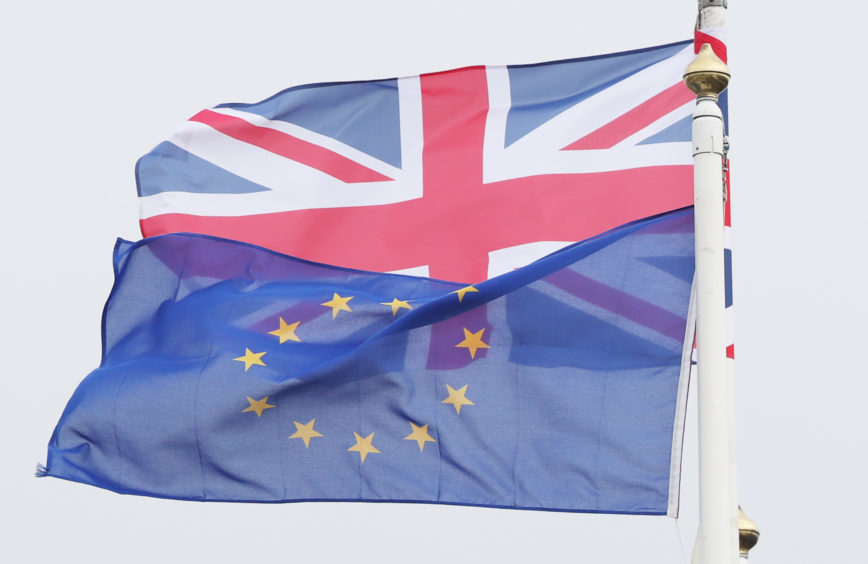 Brexit poses a "huge" challenge to the Highlands with the loss of hundreds of millions in EU cash, the former UK Brexit Department head has warned.
Philip Rycroft last night urged north communities to face up to the issues caused by the withdrawal of EU structural funds and try to influence how it is replaced.
Mr Rycroft, who was permanent secretary at the Department for Exiting the EU until earlier this year, was speaking at a lecture at the University of Highland and Islands in Inverness.
Warning that the Highlands and Islands were "more exposed" to Brexit than other parts of the UK, he said EU structural funds would disappear "over night".
He went on to point out that the UK Government's "Shared Prosperity Fund" proposed to replace the income stream was still short on detail.
"It begs a whole series of questions about how much money goes into that (the Shared Prosperity Fund), how it's managed, what role the UK and Scottish governments have?" Mr Rycroft said.
"But ultimately what does this mean for parts of the country like the Highlands where there are disparities in terms of remoteness, standards of living and austerity to be overcome?"
He added: "People in the Highlands and Islands are going to have to look hard at all of this and work out where their interests lie and look to influence the decisions that are made."
EU Structural Funds have been worth around 2.4 billion euros each year across the UK. Earlier this year it was calculated that had it not been for the 2016 Brexit vote more than £320m of EU cash would have come to the north and north-east over the next eight years.
"If you look at the main policy areas that have to change post Brexit, the Common Agricultural Policy (CAP), Common Fisheries Policy (CFP), structural funds – these have been more important in the Highlands and Islands than pretty much anywhere else in the UK," he said.
"So coming out of these means there is a huge policy challenge for the UK Government and the Scottish Government."
Mr Rycroft forecast that fisheries would be dragged into future negotiations despite assurances from Boris Johnson they would not be used as a Brexit bargaining chip.
"The EU is likely to insist on a trade off between access to waters for EU boats and access to markets for fish products from the UK. That's very straightforward," he said.
He also said that Brexit was stressing the Union, arguing that when Scotland and Northern Ireland recorded a Remain majority and England and Wales voted to Leave it "could hardly be otherwise".