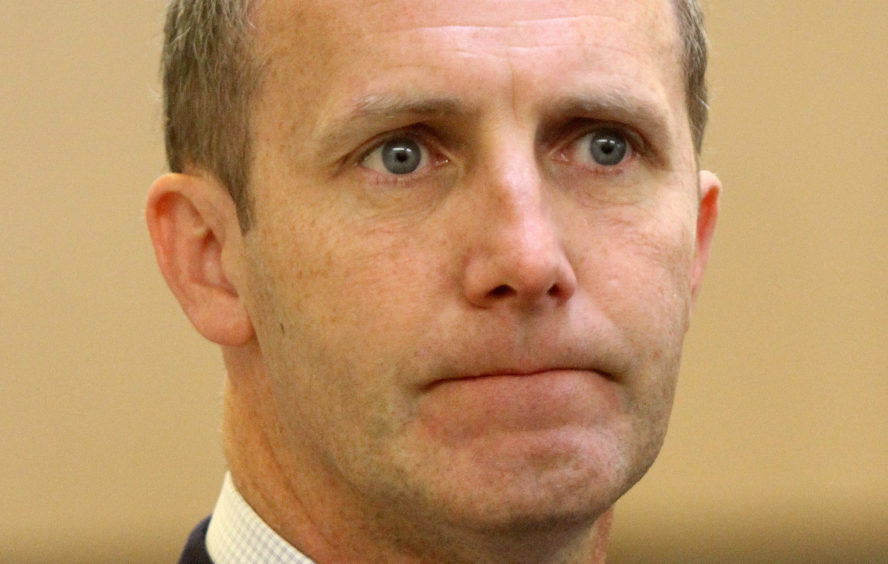 Politicians last night voted in favour of giving councils the power to introduce workplace parking taxes, despite opposition attempts to overturn the Scottish Government proposal.
The levy was originally proposed in Finance Secretary Derek Mackay's budget earlier this year, and is part of the Transport (Scotland) Bill.
The controversial measure is being introduced after the SNP government reached a deal with the Scottish Greens to agree its budget.
It will give local authorities the choice of whether to impose the levy but, if they chose to then do so, employers would have to pay an annual tax to the council for every parking space that they provide.
There are fears that this cost could be passed onto staff.
A Scottish Labour amendment calling for the removal of the proposal from the Bill was rejected by 65 votes to 54 last night.
Labour MSP Neil Bibby described the tax as a "regressive" move that would hit the lowest-paid and would make little impact on climate change.
Mr Bibby added that it was "not an option" because public transport in Scotland was "simply not good enough" to get people out of their cars.
Transport Secretary Michael Matheson accused Scottish Labour of "hypocrisy" over its opposition to the proposal, highlighting the introduction of a similar scheme at the Labour-run Nottingham City council.
Mr Matheson also said that the proposal was a "power, not a duty" for councils.
But the move was criticised by the Scottish Retail Consortium, which argued that it would harm businesses.
David Lonsdale, director of the organisation, said: "Workplace parking levies are a charter for extra cost and complexity and it is disappointing MSPs are backing them.
"The introduction of a levy will see firms taxed twice for the parking places they provide for staff, on top of the business rates already paid on those spaces."
Tory MSPs moved a string of amendments, aimed at ensuring that workplaces such as schools, colleges, police and fire stations, were exempted but these were rejected.
Aberdeen and Aberdeenshire councils have said they would not introduce a levy, arguing it would penalise those who lived in areas where car ownership is high.
The SNP leader of Moray Council, Graham Leadbitter, has ruled out the tax and Highland councillors have warned it could be difficult to implement in rural areas.