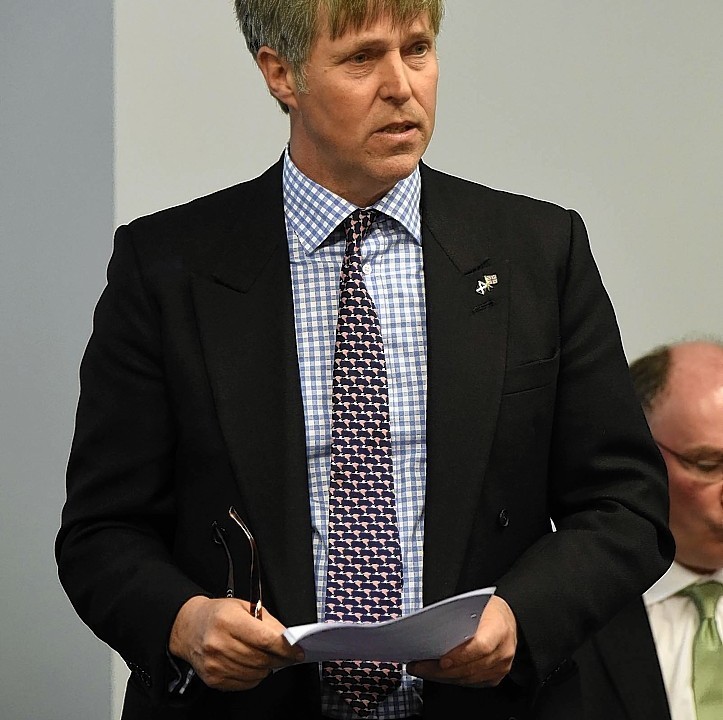 Nicola Sturgeon was yesterday urged to make safety of Inverness jail staff a "top priority" when she was challenged over the prison's "insufficient" CCTV coverage.
The first minister was told the absence of CCTV in key areas of the overcrowded Porterfield Prison was "endangering" staff.
The issue was raised at First Minister's Questions by Tory Highland MSP Edward Mountain after it was highlighted in the Press and Journal this week.
Mr Mountain said plans to replace the ageing jail with HMP Highland to serve the north of Scotland had been delayed "for years".
"The current prison is no longer fit for purpose," Mr Mountain said.
"It is overcrowded and 200 prisoners from the Highlands and islands have been dispersed elsewhere.
"Seizures of drugs, weapons and mobile phones have increased.
"We learned today from the Press and Journal's work that key areas of the prison are without CCTV, endangering prison staff.
"First Minister, is it not time the safety and welfare of our Highland Prison staff was made a top priority?"
Ms Sturgeon agreed with Mr Mountain that her Justice Secretary Humza Yousaf should meet with the Tory MSP and prison staff to try and resolve the safety issues.
The lack of full CCTV coverage came to light after the Scottish Prison Service issued a contract notice seeking tenders to upgrade the equipment.
Areas lacking "full CCTV coverage" included the main exercise yard, the B-Hall recreation area, the main corridor and the reception where prisoners are processed.
Ms Sturgeon said the government was committed to modernising prisons.
"Security not just in terms of prisoners but security for staff who work in our prisons is extremely important," she said.
"CCTV is important. The Scottish Prison Service has other security measures beyond CCTV for staff and people within their care within HMP Inverness in particular."
She went on to criticise the Conservatives for failing to support the Scottish Government's plans to tackle overcrowding in prisons by having more alternatives to custody and the presumption against short term sentences.