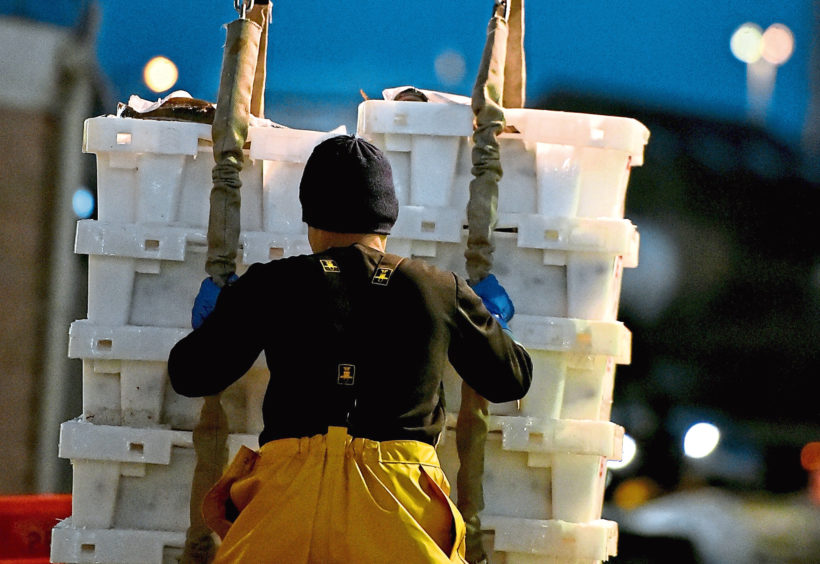 Brexit will have a "catastrophic" impact on the fishing industry with processors facing a yearly bill of £34 million to export to Europe, sector leaders warned yesterday.
The Scottish Seafood Association (SSA) accused the Scottish and UK Governments of failing to help the industry to prepare for EU withdrawal.
Speaking at the SNP conference in Aberdeen, SSA co-chairman Andrew Charles called on the Scottish Government to appoint a dedicated fisheries minister as he warned the processing industry was at risk of being taken over by foreign investors.
Mr Charles said the industry needed "huge support" and attacked the Scottish and UK governments for failing to set aside funds to help the industry overcome the challenges caused by Brexit red tape.
"Brexit is going to brig massive, massive headaches," he said.
Whether or not there is a Brexit deal, Mr Charles said bureaucracy would costs a fish exporter £160 per customer transaction.
"To put that in perspective, that's going to cost the Scottish fish exporters £34 million a year," he said.
He said the Association had approached both the Scottish and UK Governments, urging them to pay for the five exporting certificates needed post Brexit to help "keep the businesses going".
"Unless the government do something about this – and we have only got a matter of days – there is going to be a catastrophic decline in the number of small exporters processing out of Scotland," he said.
Mr Charles told the fringe event the industry had been pleading for government help for 15 years and cited Scottish Government policy on business rates as "prime example" of a hurdle that was preventing the industry from expanding.
"If you want to grow and expand your business, the first visitor you get is the rates assessor who will say I'm going to double your costs if you are going to double the size of your factory, irrespective of profit," he said.
He also drew comparisons with the whisky and salmon farming industries, which, he said, had struggled in the 1970s, 80s and 90s as a result of a lack of government support.
Then, Mr Charles said, foreign investors came in to rescue them, making them successful industries but with much of their profit leaving the country.
"We now have this booming distillery industry today but unfortunately Scotland doesn't own it and a lot of the profit isn't retained in this country," he said.
"We look at the aquaculture industry, the salmon farming sector, and it is exactly the same thing. I see that happening in the white fish processing industry."