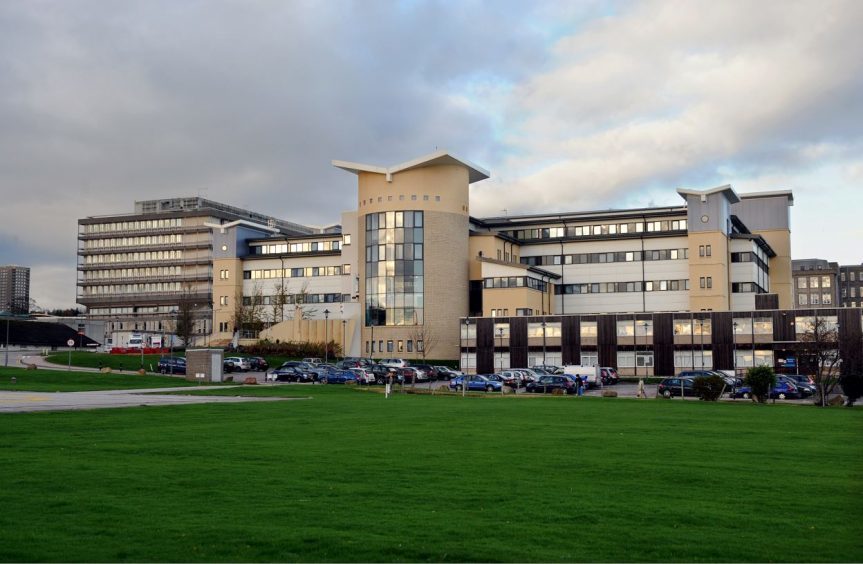 Jobs are feared to be at risk under shock NHS plans to axe half of the hospital laundries in mainland Scotland.
Health chiefs have drawn up proposals to slash the number of facilities from eight to four – and a business case could go before bosses next month.
Hundreds of staff are believed to work in the laundries, which play a vital role in preventing the spread of disease.
Local NHS boards have privately warned that they expect the cuts will trigger industrial action.
Last night, Scottish Labour's shadow health secretary Monica Lennon urged ministers to "come clean over this move and say how many staff are facing redundancies".
Laundries at Aberdeen Royal Infirmary and Raigmore Hospital in Inverness are among the eight under review.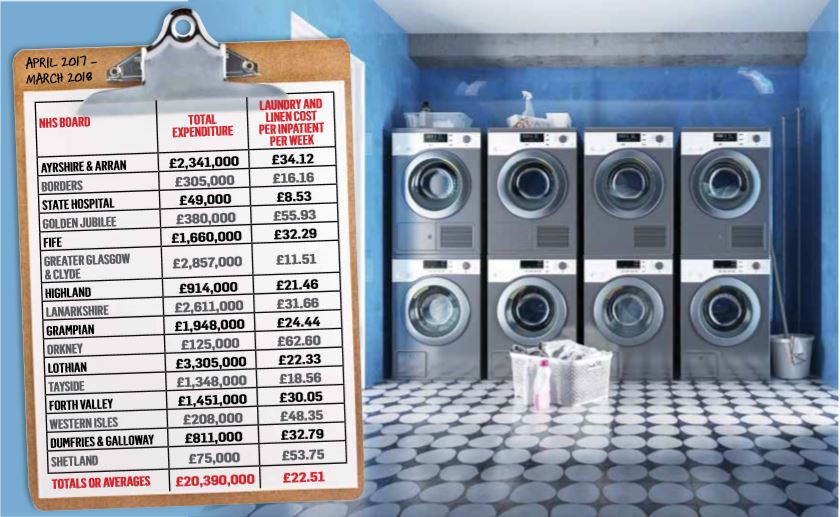 The other six are at Borders General Hospital, Ninewells Hospital in Dundee, St John's Hospital in Livingston, Victoria Hospital in Kirkcaldy, the West of Scotland Laundry in Wishaw and Hillington Laundry in Glasgow.
Proposals to cut the number of laundries have been discussed behind-the-scenes for several years, eventually leading to a strategy to move from eight to four.
Another option being considered is to keep four plus the Borders Laundry, because it generates commercial income.
Detailed plans have now been drawn up and NHS bosses believe it will save up to £2.7 million a year, which is around 12% of laundry operating costs.
The move is part of a "shared services" drive, which aims to save money and streamline services, but has also led to fears in recent years that local health boards could be scrapped and amalgamated into a handful of new "super boards".
The NHS would not say how many staff worked at the laundries, only that "this will be collated and reviewed as part of the process informing the business case".
However, it is understood that in Aberdeen alone there are around 45 staff in linen services, which includes laundry, the sewing room and workers who distribute the linen. It is believed that a similar number work at the Kirkcaldy facility.
A recently published minute from an August meeting of NHS Highland's staff governance committee shows that its facilities lead, Alistair Wilson, said a business case to move from eight to four laundries would go to chief executives in November.
The minute added that Mr Wilson had spoken of "concern by some boards around industrial action by staff".
Ms Lennon said: "This is yet another SNP cut to our NHS. The health secretary should come clean over this move and say how many staff are facing redundancies."
Official data shows that both NHS Grampian and NHS Highland are close to the Scottish average for the estimated cost of providing laundry services, when measured against the number of inpatients in a week.
In total, NHS Highland spent £914,000 on laundry services in 2017/18, while in Grampian the figure was £1.948 million, in Lanarkshire it was £2.611m, in Ayrshire and Arran it was £2.341m, in Greater Glasgow and Clyde it was £2.857m and in Lothian it was £3.305m.
North East MSP Lewis Macdonald said: "Too often we've seen public services centralised for the sake of apparent savings which end up as a false economy because you end up with an awful lot of time and effort spent moving things from place to place.
"While there is sometimes a case for a more efficient way of doing things, I hope it's taken forward in a way that both is realistic about the balance of cost and benefit, and also protects people's jobs."
A spokesman for NHS National Services Scotland said: "The National Laundry Programme Board is conducting a thorough analysis of laundry production unit functions.
"The plan is to ensure the provision of a future laundry service for NHS Scotland that is efficient, effective and sustainable."
A Scottish Government spokesman said: "A review of laundry services across NHS Scotland is underway, with a view to developing a more efficient, safe and consistent operation.
"In 2017, a National Laundry Production Strategy recommended looking at the sustainability of the eight mainland laundries.
"Various options will be considered before a final option is presented to ministers."