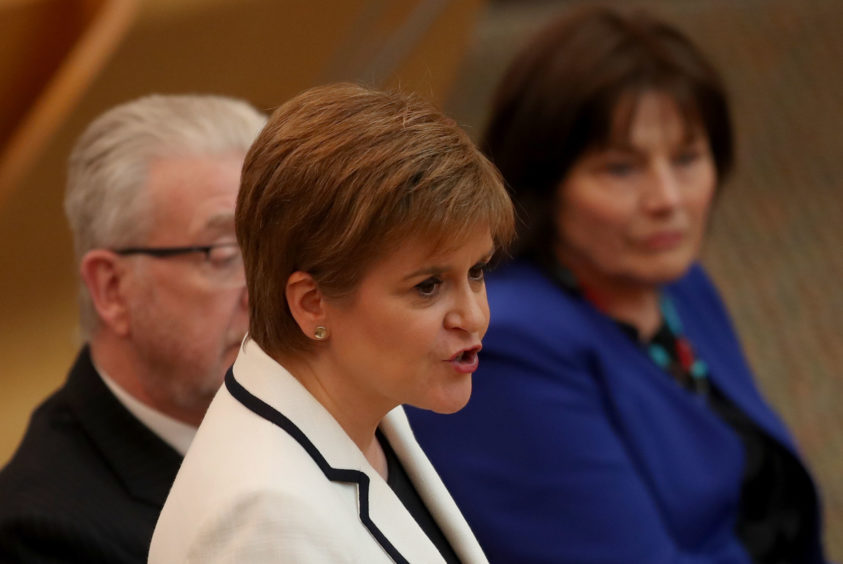 Nicola Sturgeon was yesterday challenged over figures which claim to show an 11% increase in the number of days police officers have been off sick due to mental ill health.
The figures were cited at Holyrood yesterday when the first minister was also presented with evidence of rising stress levels among social workers and teachers.
At First Minister's Questions, Scottish Lib Dem leader Willie Rennie said his party had uncovered "shocking" data suggesting "the number of working days lost to mental ill health has gone up 11% in just two years for police officers".
He said that for police staff, that figure rose to 25%.
Earlier, Scottish Labour leader Richard Leonard had raised two studies into the mental health of teachers and social workers.
Research by Education Support found more than 50% of teachers were considering leaving the profession due to rising stress and workloads.
A Unison survey of social workers found 90% were thinking about quitting for the same reason.
Mr Leonard quoted from the Unison report which said social work in Scotland was at "breaking point".
"It's not just teachers who are considering leaving their professions," Mr Leonard said.
"Here is just one social worker's experience: 'We are under pressure to hit savings targets. Many staff are stressed to the point of their own health being compromised, which will mean a higher risk of poor care.
"'Time spent with vulnerable adults is too short, so many are lonely and depressed. Many staff work extra hours, without pay, just to get jobs done.'"
The First Minister welcomed the report, saying it is "important to look at evidence like this carefully".
She went on to detail improvements made in the social work sector, including an increase in staff and better mental health support.
On police stress, she said officer welfare was "very important" and said the SNP had increased officer numbers since coming to power.
Officers had also been given a 6.5% pay rise, she said.
Ms Sturgeon added that the government was taking action to give teachers the support they need.