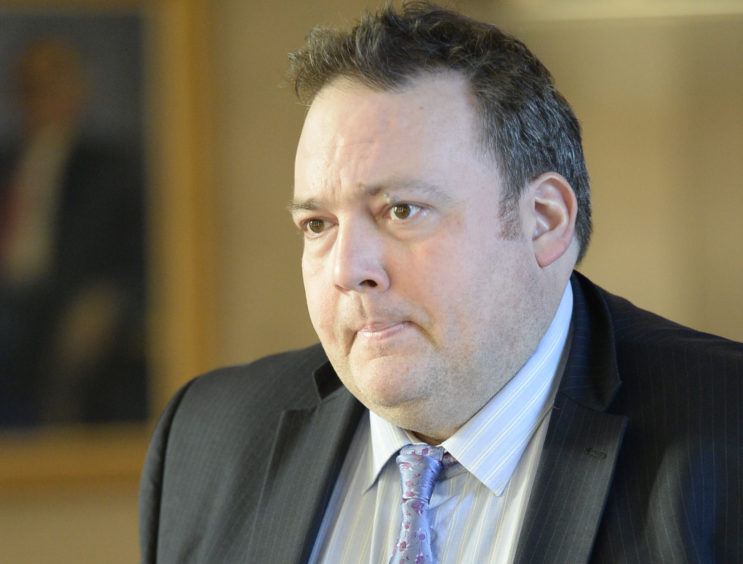 Children in rural schools must be given the chance to learn scientific subjects, a new Holyrood report has said.
The Scottish Government has been urged to tackle inequality when it comes to pupils studying Stem (Science, Technology, Engineering and Mathematics) subjects.
The document, by the Scottish Parliament's Education Committee, said disadvantages caused by rurality, deprivation and gender must be addressed.
It recommends the government reviews its approach to Stem initiatives to ensure they focus on remote areas to counteract the "urban bias" of numerous projects.
It also says internet connectivity must be improved in such areas, highlighting evidence given by computing lecturer Karen Petrie to the committee.
She told members: "One rural school said that it cannot have all the computers accessing the internet at once or it will crash, which is a major issue for teaching computing science."
Another contributor said the Stem Ambassador Network, which aims to introduce inspiring scientists to children, was not reaching out to enough pupils in the Highlands.
Kathryn Thomas, a development officer with the Raise (Raising Aspiration in Science in Education) project, said the Highlands "suffered" because its Stem Ambassador Network was based at Aberdeen Science Centre which covered seven local authorities.
"I think that 300 Stem ambassadors are signed up for the Highland region, but their commitment is to one visit a year and they are spread out, so we have not had much success in using the STEM ambassador network," Ms Thomas said.
She also expressed concern that the Raise programme's development officer post may not be sustainable in the Highland area.
When looking at deprivation, the report mentioned anecdotal evidence that parents are being called on to fund activities while teachers and staff are paying for resources out of their own pocket.
More role models from industry were helping learning in affluent areas compared with socially deprived areas and rural communities.
The report also identified gender discrimination – whether unconscious or otherwise – as a barrier to girls becoming involved in science.
Highland Tory MSP Jamie Halcro Johnston, said: "The Stem subjects are gateways to fulfilling and well-paid jobs, and it is imperative that children across Scotland have equal access to them. No-one should be held back because of where they live."
A Scottish Government spokesman said the report's recommendations would be responded to in due course.
The spokesman said: "Rural schools and authorities are benefitting from Education Scotland STEM professional learning grants and My World of Work Live is being extended to those in more remote and rural areas. We have taken action to raise awareness of gender bias with parents, families and teachers at all stages of the education process. We will build on this, including through working with the new Improving Gender Balance and Equalities team, who are taking forward a programme of work under the STEM education and training strategy.
"Improving the education and life chances of all children and young people – irrespective of their background – is one of the defining missions of the Scottish Government. We are investing £750 million during this Parliament to ensure every child has an equal chance to succeed."