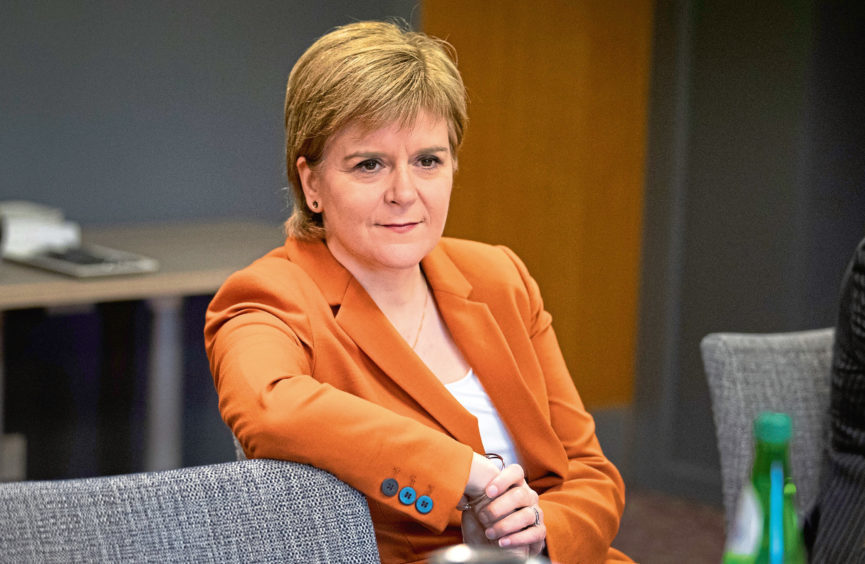 Nicola Sturgeon will today announce plans to give new fathers 12 weeks paternity leave to be taken on a "use it or lose it" basis.
The promise, which will be part of the SNP's General Election manifesto, is part of a package to enable parents to spend more time with their young children.
The policy is based on research suggesting that increased paternal involvement with a baby has a lasting impact on the sharing of responsibilities for the child.
And as a result, women are more often able to re-enter the workplace.
Currently new mothers get 52 weeks a year maternity leave.
The SNP plan would extend shared parental leave to 64 weeks, with the additional 12 weeks to be ring-fenced for the father in order to encourage take-up.
The policy will be outlined today by Ms Sturgeon at a campaign visit in Lanark and Hamilton East, ahead of the SNP manifesto launch this week. .
SNP MPs will also fight for increased maternity pay to 100% of average weekly earnings for the first 12 weeks, then 90% for 40 weeks or £150.00, whichever is lower,
The nationalists will also seek increased statutory paternity leave, with the weekly rate of paternity pay raised to 100% of average weekly earnings for one week then 100% for 2 weeks or £150.00, whichever is lower.
Currently paternity pay is 90% of weekly earnings.
Under the plans, fathers would have the right to take paid leave for six antenatal appointments, rather than the current right of unpaid leave to two appointments,
Ms Sturgeon said: "The SNP in government is taking radical action to help young families.
"But we also need to change societal expectations and make it easier for new dads to take time off with their children.
"Shared parental leave is a good thing, but take up remains stubbornly low.  Based on international examples, our plan for 'use-it-or-lose-it' months available only to the dad – in addition to the year available to new mums – could be a game-changer.
"Alongside our proposal for an increase of statutory pay, phased in over time, and stronger protections against redundancy for new parents, this plan could have a radical impact."