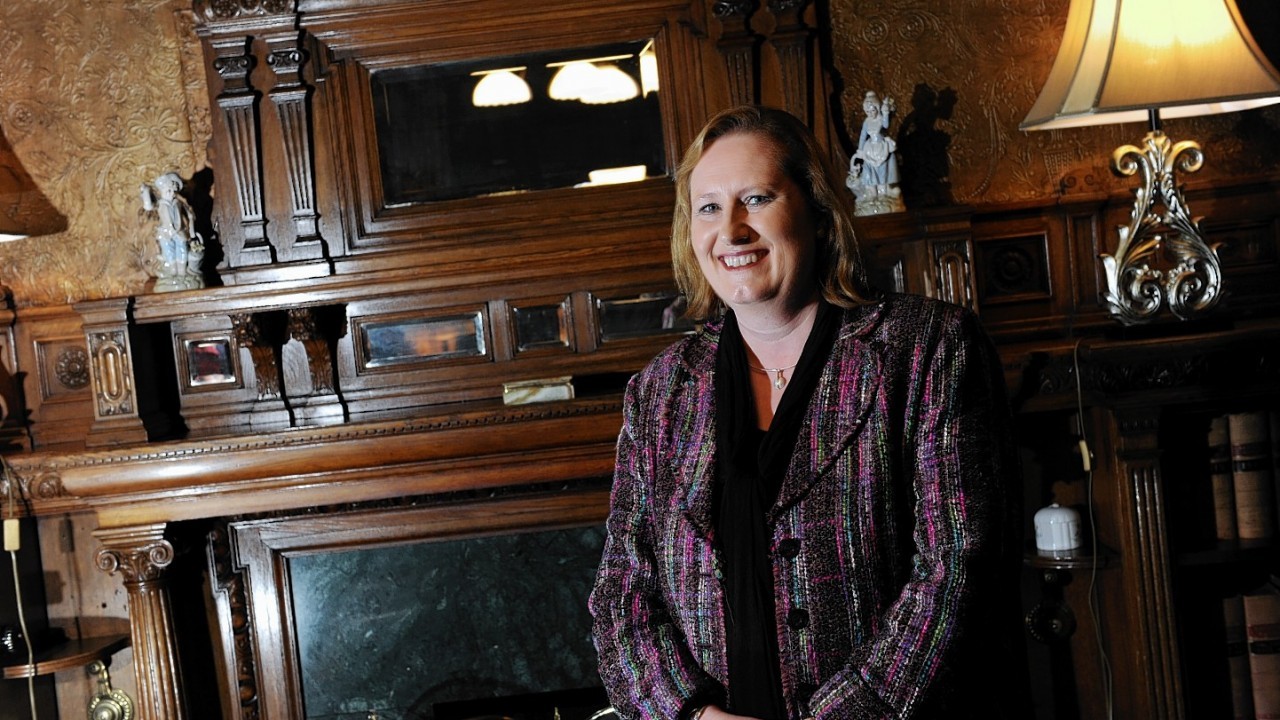 Susan Deacon yesterday dramatically resigned as head of Scotland's police watchdog prompting claims the force is in crisis.
Professor Deacon gave a savage critique of the way Scottish policing is scrutinised when she told Justice Secretary Humza Yousaf she was quitting as Scottish Police Authority (SPA) chairwoman.
In her resignation letter,  Professor Deacon said she had "increasingly become convinced that the governance and accountability arrangements for policing in Scotland are fundamentally flawed, in structure, culture and practice".
Ms Deacon, a former Labour MSP and minister, said she had concluded there was "little more" she could do to make arrangements work effectively and suggested the government looks "afresh" at how the police is scrutinised.
Her departure means that three people have now left the post since Scotland's eight divisional police forces were centralised to create Police Scotland in 2013.
The first SPA chairman Vic Emery stepped down in September 2015 after several high profile rows with the then chief constable Sir Stephen House.
Mr Emery was succeeded by Andrew Flanagan, who resigned in 2017 after accusations of bullying and running the SPA "like the Kremlin" by shutting people out of meetings.
Scottish Conservative justice spokesman Liam Kerr said: "In its short life, the SPA has now gone through three different chairs.
"That's completely unacceptable and clearly this is an organisation in crisis."
"The SNP Government has made a complete mess of centralising Scotland's police force and must take full responsibility for these failings."
Professor Deacon's departure was raised at First Minister's Questions at Holyrood where Nicola Sturgeon denied the force was in crisis.
The subject was brought up by Labour leader Richard Leonard and Lib Dem leader Willie Rennie, who said the police was "in crisis again" and asked whether Ms Sturgeon agreed it was engulfed in a "toxic mix of chaos and complacency".
The First Minister said: "No. I have to say to Wille Rennie the police is not in crisis and I think it does a disservice to the police officers around the country working so hard to keep us safe to say so."
She said Ms Deacon was entitled to her opinion but she did not agree with it and the SPA would continue to address recommendations made for improvement.
Earlier this week, Gill Imery, HM Chief Inspector of Constabulary in Scotland, said the organisation was not doing "particularly well at the moment" in its key functions of holding Police Scotland to account and advocating for the force.
Vice-chairman David Crichton will step into Ms Deacon's role on an interim basis.