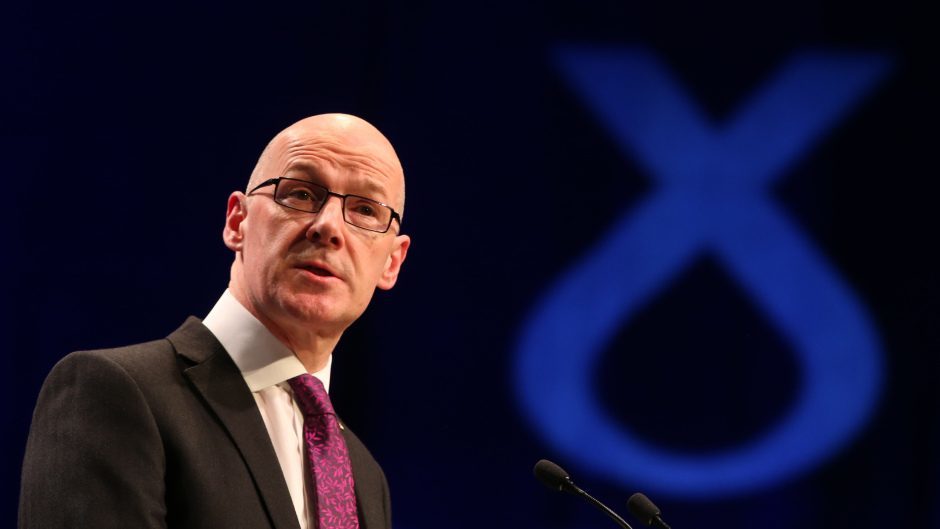 Pupil performance in the north and north-east is behind the Scottish average in some key subjects, Scottish Government statistics have revealed.
Newly published data shows that despite a modest improvement in standards across Scotland, some local authorities are still lagging behind the rest of the country.
The statistics detail the proportion of students achieving the expected level under the Scottish Government's flagship Curriculum for Excellence (CfE) programme for primary and secondary schools.
The variation across local authorities has been blamed by the Tories on a lack of teachers.
North East Conservative MSP Tom Mason said: "If there is any variation in scores, one reason is that councils don't have access to all the teachers they need and that is down to the SNP government.
"Our classrooms were once the envy of the world.
"Nicola Sturgeon said education would be her number one priority but these results show her only concern has been another independence referendum."
For youngsters in P1, P4 and P7 combined, the results showed 72% of Scottish pupils achieved the expected standards in literacy, an increase from 71% in 2017-18.
For numeracy the proportion increased from 78% to 79%.
However, scores in Highland and Moray were below the 72% average in literacy, achieving just 58% and 65% respectively.
Numeracy scores were also below the 79% average in Highland (67%) and Moray (70%) at primary level.
Aberdeenshire was just above average in numeracy (80%) and Aberdeen City just below (78%). Both were just below the literacy average on 71% each.
In secondary schools, the number of S3 pupils achieving the third level or better in literacy went from 87% in 2017-18 to 88% in 2018-19.
Numeracy increased from 89% to 90% over the same period.
But Aberdeen City (83%), Aberdeenshire (82%), Moray (83%) and Highland (85%) were behind the S3 third level literacy average of 88%.
In numeracy, Moray and Aberdeenshire were above the 90% average, each recording 92%, while Aberdeen and Highland were below on 84% and 89% respectively.
When it came to S3 pupils achieving the fourth level, Moray fell way behind the Scottish average of 48%, recording just 24% – the lowest of any Scottish local authority.
Separate Scottish Government figures showed there were 52,247 full-time equivalent teachers working in both schools and in the early learning sector – an increase of 288 on the 2018 total.
This includes 25,027 primary teachers, with Education Secretary John Swinney hailing this as the highest total for almost four decades.
The average size of a primary school class in 2019 was 23.5 students, unchanged from 2016, with schools having an overall pupil/teacher ratio of 13.6 children for every teacher.
According to the data, the gap between children from poor and rich backgrounds in primary schools fell for literacy, and has remained stable for numeracy.
Mr Swinney said the statistics showed the government's reforms were "working and education in Scotland is moving in the right direction".
The Education Secretary added: "We are consistently seeing steady, incremental gains in attainment across the broad general education.
"This is welcome progress but we know there is more to do and achieving equity and excellence is a long-term task."
Aberdeenshire Council's Director of Education and Children's Services Laurence Findlay said the data would be useful to "shape improvements in the future".
An Aberdeen City Council spokeswoman said: "Schools have continued to drive improvement despite considerable challenges in terms of recruitment."