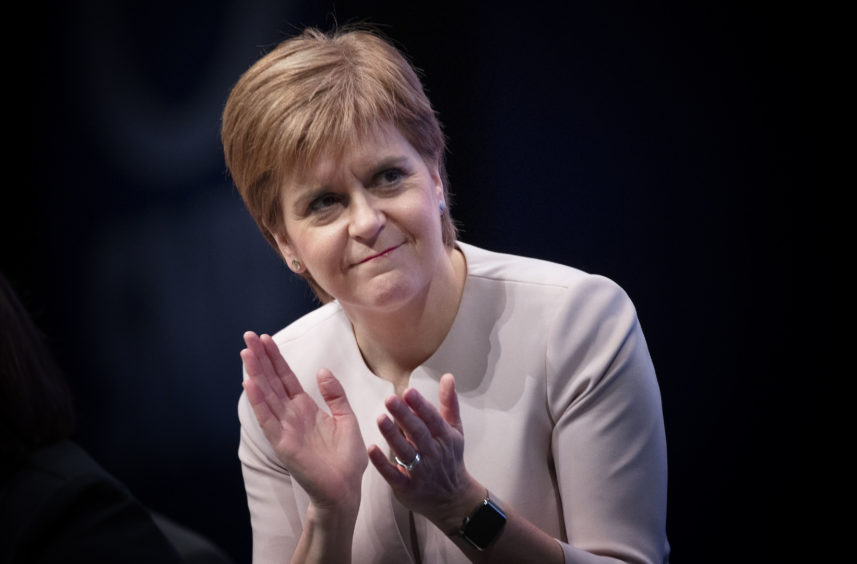 Scotland's political leaders made their last ditch pleas for votes yesterday as they spent the final hours before the election clashing over Brexit and Scottish independence.
Nicola Sturgeon insisted that she wants another Scottish referendum next year, amid claims that she has toned down the SNP's pro-independence rhetoric during the election campaign.
The SNP leader confirmed she wanted a 2020 vote as the Conservatives argued that she had stopped pushing a referendum in recent weeks because it was proving unpopular with voters.
"I want a referendum next year," Ms Sturgeon said, as she claimed her "message has been consistent throughout the campaign".
"My message at the end of this campaign is to vote SNP to keep Boris Johnson out of office, to escape Brexit and to put Scotland's future in Scotland's hands.
"Scotland's future in Scotland's hands is – in my view – allowing a choice on independence next year."
Mr Carlaw and former Scottish Tory leader Ruth Davidson addressed a Conservative rally in Edinburgh as Ms Sturgeon embarked on a bus tour of marginal constituencies.
Emphasising the Conservatives' opposition to a second independence vote, Mr Carlaw said that another poll should not be held until more than two million Scots voted for the SNP.
"We will not support a second independence referendum in Scotland," Mr Carlaw said.
"More than two million people voted against independence and, until Nicola Sturgeon has more than two million people voting for the SNP, then she has no mandate."
Ms Davidson claimed Ms Sturgeon had been "so bellicose" about independence at the start of the campaign but that had "totally changed" as she realised voters do not want another referendum.
And when asked about how Ms Sturgeon had gone down on the doorsteps, Ms Davidson said: "People always say that politicians are Marmite, so we'll use that analogy.
"In terms of the people that don't like her, it has got harder."
Scottish Labour leader, Richard Leonard, said he was confident his party would win when he joined Jeremy Corbyn at an event in Glasgow first thing in the morning.
Mr Corbyn asked voters if they could trust Boris Johnson as prime minister when he "cannot tell the truth about the talks with the Americans over the privatisation of our National Health Service?"
Lib Dem leader Willie Rennie's message was that a vote for his party was a vote to stop Brexit and Scottish independence.