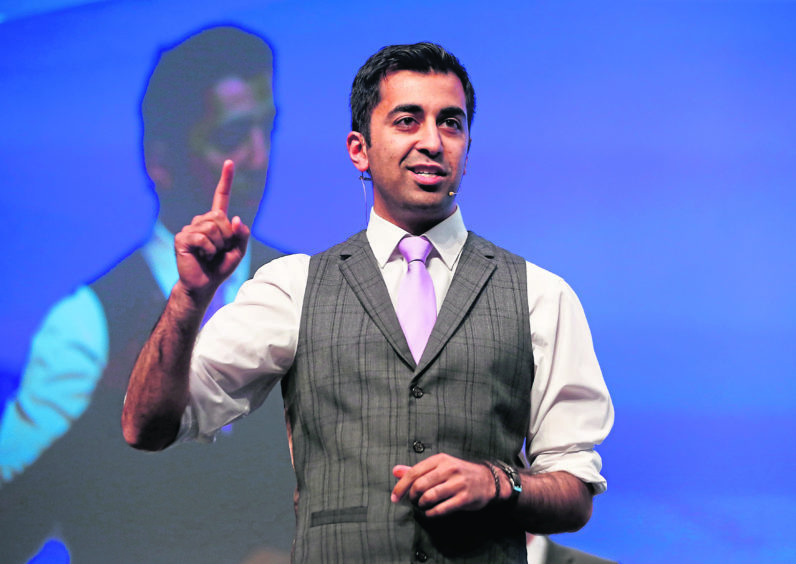 Humza Yousaf has claimed another second independence referendum is "inevitable" adding that Westminster should grant another poll "as soon as possible".
Ms Sturgeon's justice secretary was reacting to the General Election exit poll which predicted a SNP landslide north of the border but Boris Johnson winning an overall UK majority.
Despite urging SNP voters to "keep the heid" until the final results came in, Mr Yousaf said the poll pointed to a "very good night" for the SNP.
"It points to the SNP winning yet another election and it just strengthens our mandate for another referendum," the Glasgow Pollok SNP MSP said.
"But it is very disheartening to see a potential Conservative majority in England."
When asked if indyref2 was "inevitable", Mr Yousaf replied "yes".
"All this has done is strengthened that mandate. The first minister often talked about us having a triple lock mandate, because of the elections and manifestos we have stood on up to this point. This is now a quadruple lock mandate.
"This is as strong a mandate as you can possibly have. Because there is no denying the SNP could not have been clearer. Independence was at the heart and centre of this election campaign."
Mr Yousaf said a Section 30 Order, required to hold a referendum, should be passed "as soon as possible".
"The first minister has made it abundantly clear we want a referendum in 2020 and it is not for any Westminster Government nor Tory prime minister to deny Scotland or to choose when Scotland has that referendum," Mr Yousaf said.