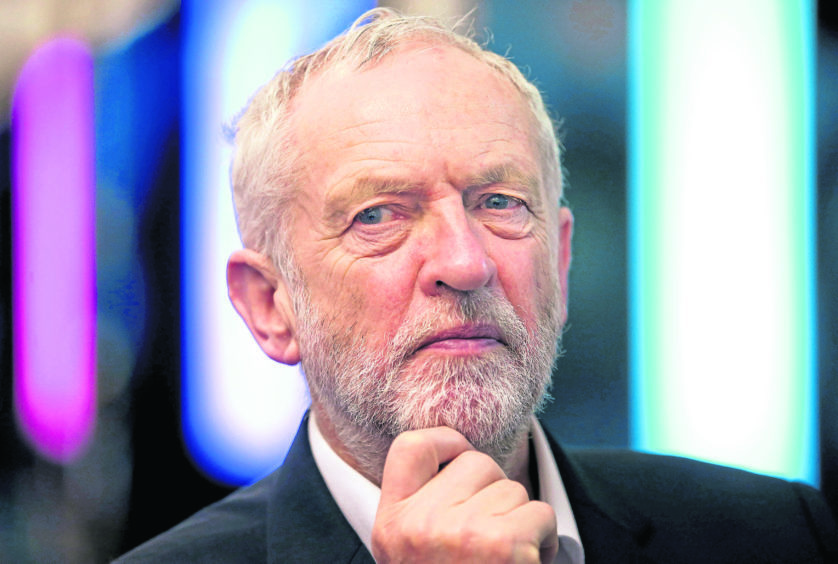 Anas Sarwar has suggested Jeremy Corbyn should quit, describing Labour's election as one of "devastation and heartbreak".
The Labour MSP said Mr Corbyn had been "a negative" during the campaign and the party needed "reflection and change" in order to start competing at elections.
At the Glasgow count, Mr Sarwar also failed to endorse Richard Leonard's leadership of the Scottish Labour Party, saying his future was a "consideration" for a different time.
On Mr Corbyn, Mr Sarwar said: "It is no secret that Jeremy was a negative on the doorstep.
"Even people who are the most dyed in the wool Corbynistas – privately if they've been on the doors – will tell you he was negative on the doorstep.
"We have had two bad elections where we have lost.
"This is looking like an absolutely devastating result for us and in that circumstance we have got to build a credible Labour Party to be ready for the next election and that's going to require some reflection and change."
Asked if he meant that Mr Corbyn should go, Mr Sarwar replied: "I think the result speaks for itself."
Mr Sarwar, the Glasgow MSP, said Labour had a "massive job" to revive the party.
When asked if Mr Leonard should step down, Mr Sarwar said: "That's a consideration for other people and for a different time.
"I think that's probably too quick a judgement to rush to. I think it is safe to say we have got a massive job to do in terms of rebuilding the Scottish Labour Party."