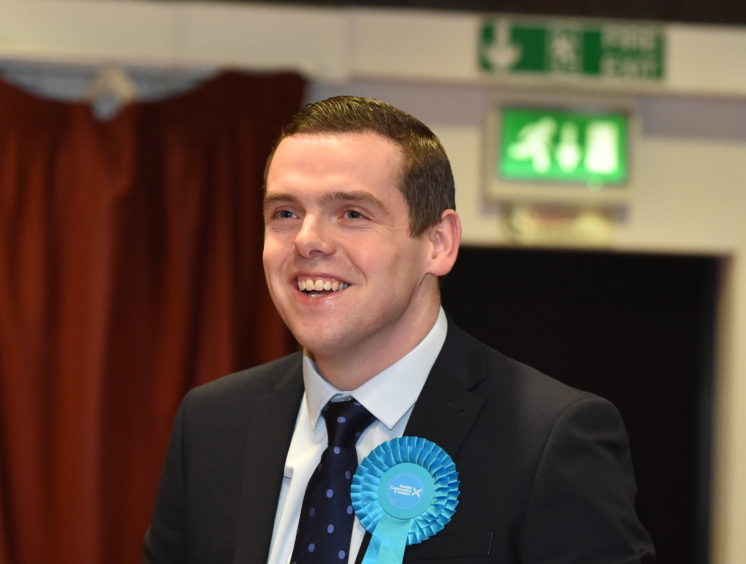 Even the most enthusiastic political activist or anorak would be reluctant to spend today contemplating the next Westminster election, but it is already shaping up to be a fascinating contest.
Of the dozen seats in the north and north-east of Scotland, four became extremely tight marginals after the election results were counted.
Just 204 votes separated the Liberal Democrats and the SNP in Caithness, Sutherland and Easter Ross, enabling incumbent MP Jamie Stone to hang on by the skin of his teeth, despite having gone into the election with a cushion of more than 2,000.
In Moray, meanwhile, Douglas Ross scraped through as well, after witnessing his majority plummet from 4,159 to 513.
The SNP's Richard Thomson took Gordon from the Conservatives by 819 votes, while Andrew Bowie withstood the Nationalist challenge by just 843 votes in West Aberdeenshire and Kincardine.
All of these seats will be up for grabs when the nation goes to the polls next time, ensuring they will get plenty of attention from the parties involved in the next few years.
Several others in Scotland were also close, including East Dunbartonshire, where Liberal Democrat leader Jo Swinson lost by just 149 votes.
The Gordon seat and Aberdeen South, which was won by the SNP's Stephen Flynn, have also both now changed hands at each of the last three elections.
The safest seats in northern Scotland are now Ian Blackford in Ross, Skye and Lochaber and Kirsty Blackman in Aberdeen North, the SNP leader and deputy leader at Westminster.
Drew Hendry in Inverness, Nairn, Badenoch and Strathspey, Alistair Carmichael in Orkney and Shetland, David Duguid in Banff and Buchan, and Brendan O'Hara in Argyll and Bute, and Angus MacNeil in the Western Isles, all had relatively comfortable elections in the end as well.