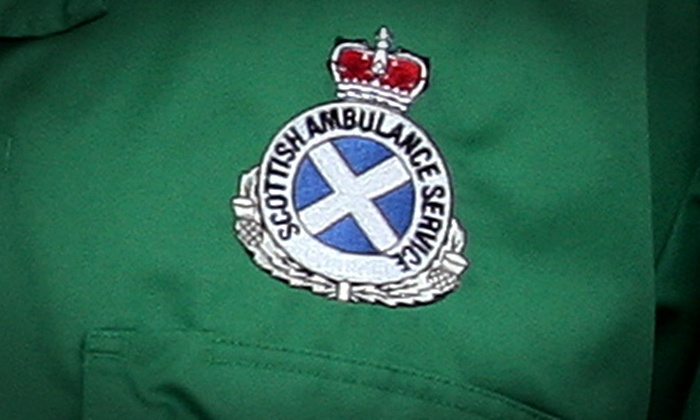 The time it takes for Scottish ambulances to drop patients off at hospital and return to the road is rising, it has emerged.
The increasing amount of time spent getting ambulances ready for their next emergency has led to concern it is having an impact on patient safety.
In 2016, 20 ambulances a day recorded turnaround times of more than one hour when dropping emergency patients off at hospital.
But by this year, that had more than doubled to 43 a day, according to data uncovered under Freedom of Information legislation by the Scottish Conservatives.
The Scottish Ambulance Service (SAS) has a target of 20 minutes for each turnaround.
In that time, paramedics are expected to hand patients over, fill in forms and then clean the vehicle in preparation for other patients.
In 2016, there were 7,215 cases where a turnaround took more than an hour, which then rose to 9,934 the year later, and 13,010 in 2018.
In the first nine months of 2019, there had already been 11,730, meaning this year is on course to be significantly higher again.
The Queen Elizabeth Hospital in Glasgow had the most lengthy turnarounds, with 16,162 incidents where turnaround was longer than an hour in the past four years.
At Aberdeen Royal Infirmary  of the 83,488 incidents in the last four years 1,212 took more than one hour.
At Raigmore Hospital, Inverness, there were 231 turnarounds of more than an hour out of 38,944 ambulance incidents in the last four years.
Scottish Conservative shadow health secretary Miles Briggs said: "Paramedics are among our most dedicated and hard-working public servants.
"But clearly there are more and more obstacles being placed in their way, and that's having an impact on patient safety too.
"It's clearly stated that turnaround times should be around 20 minutes, but the hospitals they are going to just aren't set up to make that happen.
"The last thing ambulance workers want is to be hanging around a hospital when they could be out on the roads responding to emergencies.
"Performance in this has slipped on the SNP government's watch, and it's up to Nicola Sturgeon to sort this out if she's serious about improving the NHS."
A SAS spokesman said: "We're committed to keeping turnaround times to a minimum and are working in partnership with all Scottish Health Boards to help reduce delays. We've also recruited liaison officers in hospitals to help minimise waiting times."
A NHS Grampian spokeswoman said: "We endeavour to ensure the handover from our SAS colleagues happens in as short a timeframe as possible.
"At very busy times this can take a bit longer, but as always, the safety of our patients remains paramount."
A NHS Highland spokeswoman said: "NHS Highland has met the one-hour turnaround target in a significant number of cases in each of the four years identified. NHS Highland regularly reviews all of our system flow processes as part of our ongoing commitment to improve the services we deliver."