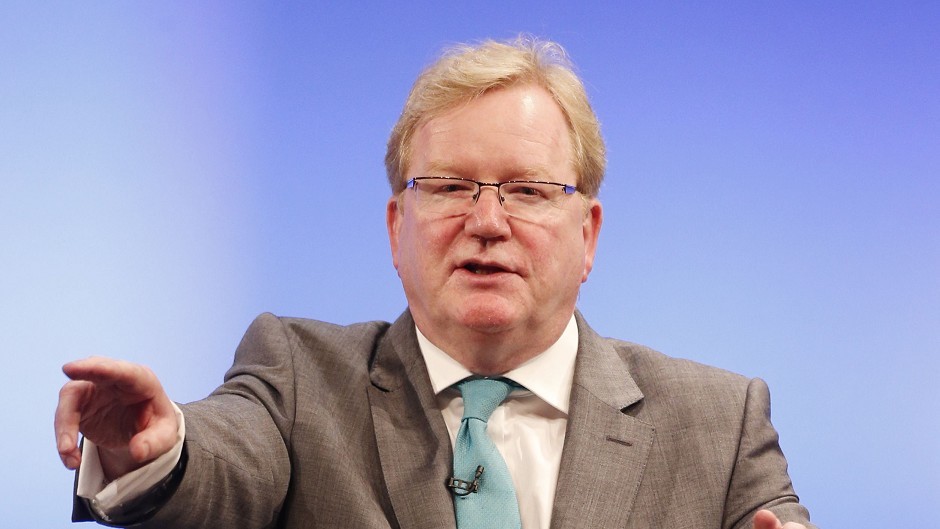 Interim Scottish Conservative leader Jackson Carlaw yesterday confirmed he intends to stand for the position on a permanent basis as nominations opened to replace Ruth Davidson.
Mr Carlaw tweeted that the Tories must take the fight to the SNP as well as diversify the party.
He may face a challenge from Michelle Ballantyne, the south of Scotland MSP, who has indicated she will stand if she receives the 100 nominations from members required to do so.
Ms Ballantyne, the party's social security spokeswoman at Holyrood, has said she wants a contest rather than a coronation.
But there are those in the party, however, who would rather not spend time battling over the leadership when the next Scottish election is just 18 months away.
Yesterday Mr Carlaw tweeted: "As nominations open for leader of the Scottish Conservative & Unionist Party this morning, I can confirm I'll be standing.
"We must take the fight to Nicola Sturgeon and the SNP, broadening our platform and diversifying our party.
"I'm ready for the fight. Join me #TeamJackson."
Several politicians who were tipped as potential rivals for the position have said they will not stand.
Murdo Fraser and Adam Tomkins had been suggested as candidates on the basis that they would call for the Scottish party to cut its ties with the UK party.
But both Mr Fraser and Mr Tomkins have indicated they will back Mr Carlaw.
North East MSP Liam Kerr and his fellow MSP Rachael Hamilton are chairing Mr Carlaw's campaign.
Mr Carlaw was in charge of the party during the General Election when the Scottish Tories lost seven of their 13 seats to the SNP.
He took over as leader following the resignation of Ms Davidson, who stepped down citing the conflict with the UK leadership over Brexit and her desire for a more balanced family life following the birth of her son.
At the weekend, Mr Carlaw wrote that the Scottish Tories had to reach out to the centre ground and would have to abandon some of its long held policies.
But SNP MSP Jenny Gilruth said:  "We all know that Boris Johnson is no stranger to scandal, but Jackson Carlaw's backing for hard-line right-wing Tory policies and his ill-judged rhetoric shows he is little different from his Downing Street boss."