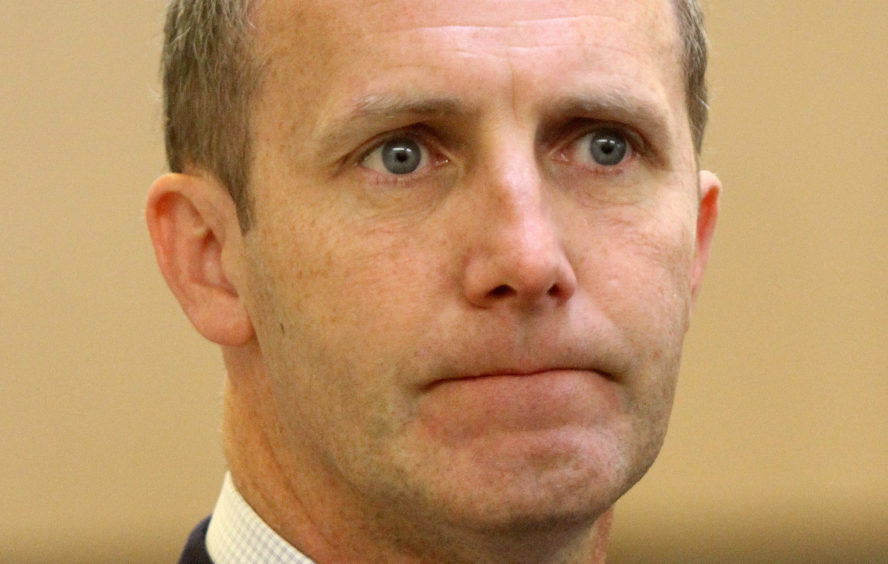 Transport Secretary Michael Matheson yesterday declined to apologise for problems blighting the Caledonian Sleeper when challenged at Holyrood.
Mr Matheson was tackled on the luxury sleeper service linking London with Aberdeen, Fort William and Inverness by Labour's transport spokesman Colin Smyth following rising customer complaints about delays, and plummeting staff morale.
Mr Smyth highlighted figures suggesting passenger complaints about the Caledonian Sleeper have trebled following the troubled introduction of its £150 million new fleet.
The rate on the service operated by Serco soared by 221% between July and September last year compared to same period in 2018.
Mr Smyth said there were reports of emergency exit windows not opening, trains overshooting platforms and stressed staff walking out.
He said: "Surely the cabinet secretary accepts the current service isn't good enough. Will he apologise to those passengers putting up with an inferior service?"
Mr Matheson chose not to say sorry, but said the overall picture was one of improvement.
He suggested it would take a further two months to sort out issues with rolling stock.
Mr Matheson said: "I recognise that staff are working very hard to address these deficiencies and some of the challenges which have been associated with the new rolling stock."
The Transport Secretary admitted the introduction of new Caledonian Sleeper carriages had been difficult for passengers.
He added: "The manufacturer — CAF — did not provide sufficient vehicles in a service-ready state to allow for full service introduction."