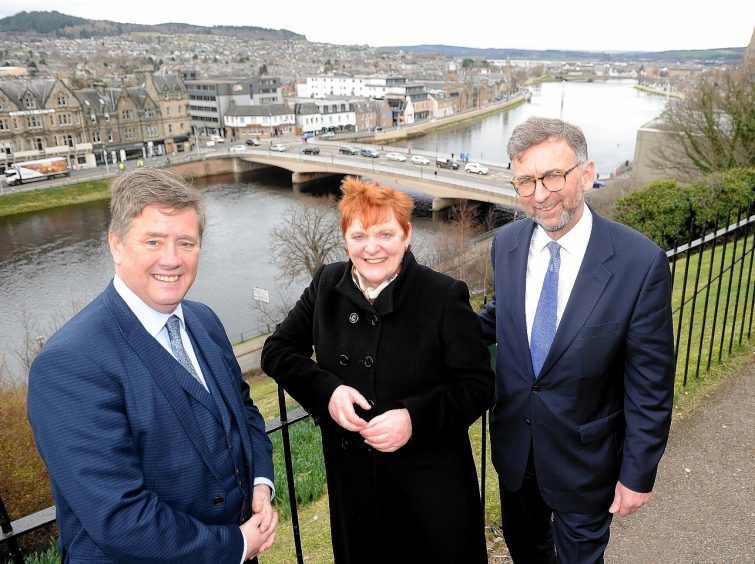 The public spending watchdog has raised fears that opportunities may have been "missed" when multi-million-pound City Deals were agreed for Aberdeen and Inverness.
In a new report, the Accounts Commission said that Scotland's earliest City Deals did not meet the Scottish Government's own expectations because of the way they were developed.
City Deals were introduced by the Conservative-Liberal Democrat coalition government in England in 2011.
The first in Scotland was agreed for Glasgow just weeks before the independence referendum in 2014, when the Scottish Government was asked to match UK Government commitments at a late stage.
Governments have spent £70 million on north and north-east City Region Deals
After a £1.2billion package of investment was promised for Glasgow, an £826million Aberdeen City Region Deal was secured in late 2016, and a £315m agreement for Inverness and Highland was signed in early 2017.
A total of eight deals worth £5.2bn have now been backed or agreed in principle, with the cash coming from the UK and Scottish governments, as well as councils, the private sector and universities.
The islands, Argyll and Bute and Moray are among the last areas to finalise local growth deals, although progress appears to have been made in recent months.
In its report, the Accounts Commission highlighted that the early City Deals were agreed before any matching policy was in place to ensure they were successful.
It said: "The Glasgow deal was signed in 2014, before any of the documents outlining what was expected from deals were published.
"The Aberdeen deal and the Inverness and Highland deal were signed in late 2016 and early 2017 respectively, after Scotland's Agenda for Cities was published and before the Enterprise and Skills Review was published.
"Because these deals were agreed as policy was being developed, they did not fully meet the Scottish Government's own expectations for deals."
The report added: "Opportunities to maximise the impact of deals on government priorities may have been missed."
The watchdog questioned how the Scottish Government intends to measure whether City Deals have represented value for money, while it also raised transparency concerns about the lack of community involvement in each package of projects, and doubts about why some schemes were approved for funding over others.
There was also a risk identified that councils and their partners could struggle to deliver some of the projects as a result of recent budget cuts and workforce reductions.
Caroline Gardner, the auditor general for Scotland, said: "A significant amount of public money has been committed to City Deals, but the programme's lack of aims and objectives means opportunities may already have been missed to ensure deals contribute to national outcomes."
Scottish Greens co-leader Patrick Harvie said: "While it would be hard to spend £5.2bn without some kind of positive impact, this troubling report reveals just how opaque and directionless George Osborne's City Deals have turned out in Scotland.
"No doubt some worthwhile projects have been funded, but in many places old proposals that just never made sense have been dusted down and given the green light."