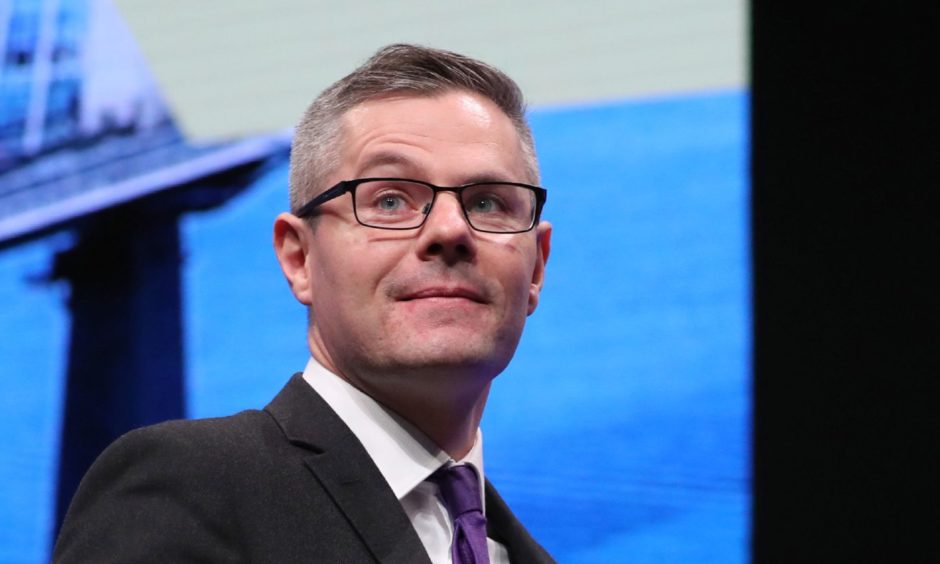 Voters should be given the power to remove MSPs like Derek Mackay who are guilty of "unacceptable" behaviour, the Lib Dems have said.
Scottish Lib Dem leader Willie Rennie has urged Holyrood's standards committee to introduce measures to allow constituents to recall MSPs.
Mr Rennie made the call in the wake of Mr Mackay's resignation as Finance Secretary following revelations that he sent 270 online messages to a teenage schoolboy.
Mr Mackay told the unnamed 16-year-old that he was "cute" and invited him out to dinner as well as to a rugby event at the Scottish Parliament.
The former Finance Secretary is now facing calls to quit as an MSP after details of his behaviour emerged last week.
Derek Mackay scandal: Why MSPs are harder to remove than MPs
In the House of Commons, MPs can be kicked out by constituents under a "recall" system introduced in 2015 following the Westminster expenses system.
Under the Westminster system, if 10% of an MP's constituents sign a recall petition it triggers a by-election.
A previous attempt by Mr Rennie to introduce a similar system to Holyrood was rejected by the parliament's standards committee in 2018.
I want MSPs to know that serious and harmful behaviour could lead to the ultimate sanction of them losing their job"

— Lib Dem leader Willie Rennie
The anger and concern over Mr Mackay's behaviour has led Mr Rennie attempting to resurrect the idea.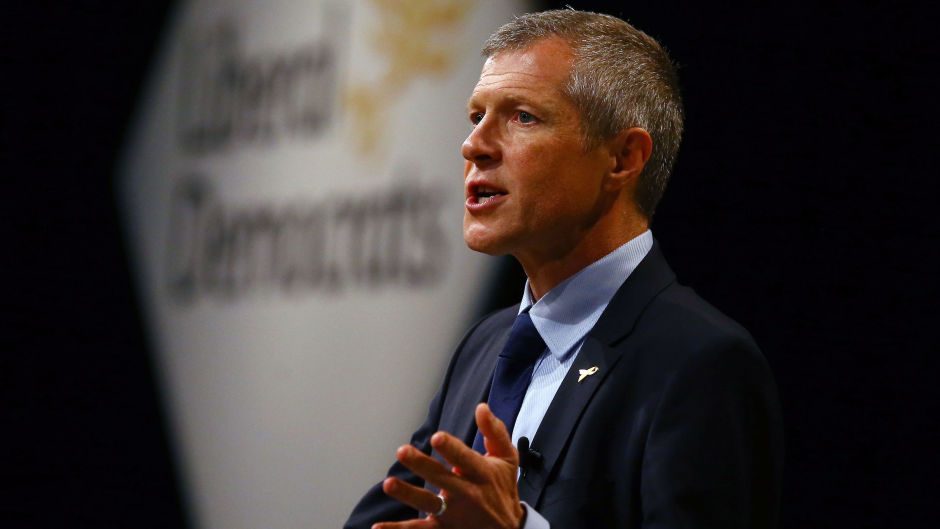 "I was disappointed the proposal I made for recall was rejected by the standards committee.  There is merit in looking at this again. It is an ongoing issue and we shouldn't let it drop," Mr Rennie said.
"I want MSPs to know that serious and harmful behaviour could lead to the ultimate sanction of them losing their job.
"At the moment voters are helpless when faced with unacceptable conduct such as Derek Mackay using the offer of parliamentary receptions to try to befriend a teenager."
Mr Mackay has been suspended by the SNP pending an investigation into his conduct, but he is still an MSP.
Behaviour 'completely wrong'
A Holyrood recall system was first proposed by Mr Rennie following the resignation of Aberdeen Donside MSP Mark McDonald from Nicola Sturgeon's government. Mr McDonald quit as children's minister after it emerged he behaved inappropriately towards women. He now sits at Holyrood as an independent.
The standards committee rejected Mr Rennie's proposal after concluding it would raise complications.
Standards committee convener Bill Kidd of the SNP said what Mr Mackay had done was "completely wrong".
But he refused to be drawn on whether the former finance secretary should quit Holyrood or on Mr Rennie's recall proposal.
"I don't think it would be right for me as someone who would have to actually potentially sit in a circumstance where you were looking at someone's position under such a recall to take a position on it," Mr Kidd said.