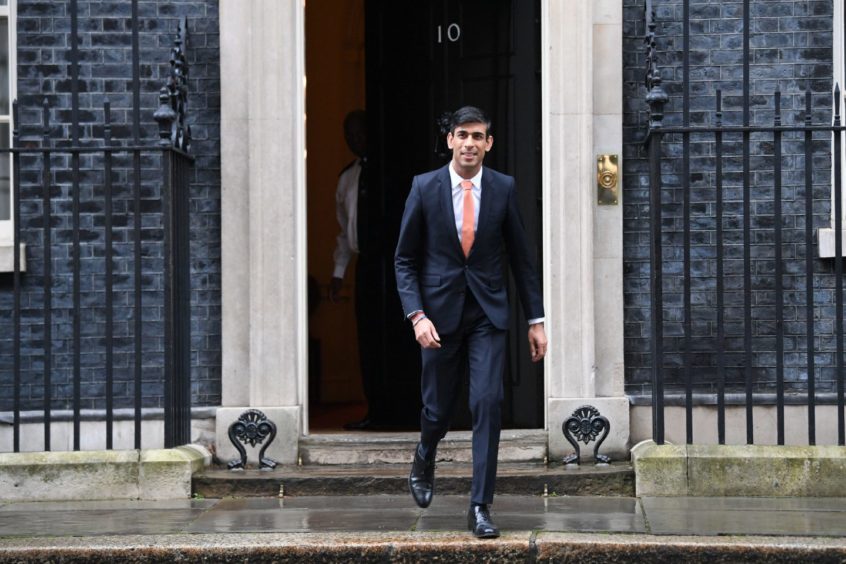 Further delay to the UK budget would cause "enormous uncertainty" for the country's public services, the SNP has warned.
It comes as Transport Secretary Grant Shapps said UK ministers had still not been told whether the budget would go ahead on March 11 as planned after Sajid Javid's resignation.
Boris Johnson 'takes back control' of Cabinet in brutal reshuffle
He warned the March 11 date was yet to be "confirmed", with confirmation not likely coming until later in the week.
The prospect of even further delay is simply unthinkable – and would cause enormous uncertainty for Scottish public services."

Ian Blackford, SNP Westminster leader
Nothing confirmed
"I know that the Budget plans are well advanced but I also know that Rishi Sunak, the new Chancellor may want time," Mr Shapps told Sky News's Sophy Ridge On Sunday programme.
"I haven't heard whether the date of March is confirmed as yet. He is probably looking at it, I should think this week."
The Scottish budget was "uniquely" timed this year as a result of the already-delayed Westminster proposals not being unveiled until March 11.
Because of the general election in December, an autumn budget was not set, leading Scotland's then-finance secretary Derek Mackay claiming the Scottish Government was having to set its own tax and spend plans "in the dark".
Unique Scottish budget
Mackay however resigned in disgrace the night before he was due to unveil the government's budget to Holyrood, after The Sun revealed he had bombarded a 16-year-old boy with text messages, calling him "cute".
As such, junior minister Kate Forbes was forced to step up on the morning the budget was unveiled, as well as the subsequent committee grillings.
ANALYSIS: Derek Mackay's deeply unsavoury budget bombshell created all sorts of problems for Nicola Sturgeon
Ms Forbes presented the government's plans to parliament on February 6, but her proposals are still dependent on funding coming from Westminster from Barnett consequentials.
The Scottish government were forced to use promises made in the Conservative manifesto to attempt predictions as to how much was coming to Scotland, Ms Forbes revealed during her budget announcement.
Ms Forbes told parliament she hoped to have the budget passed by March 5, a week ahead of the proposed Westminster budget day.
"Complete contempt"
SNP Westminster Ian Blackford said: "The UK government's approach to the budget has already forced the Scottish Government to set their budget in the dark.
"The prospect of even further delay is simply unthinkable – and would cause enormous uncertainty for Scottish public services.
"The fact that the Tories haven't already ruled this out shows they are treating Scotland with complete contempt."
Chancellor's resignation
Sajid Javid, who resigned from his position last week, had been reportedly told he could only stay in his position if he sacked his own advisers, which he refused to do.
ANALYSIS: Boris Johnson's power play left Chancellor with an offer he could only refuse
He was replaced by Rishi Sunak, who had served in the Tresuary under Mr Javid.
Mr Javid said following his resignation it is what "any self respecting minister would do".