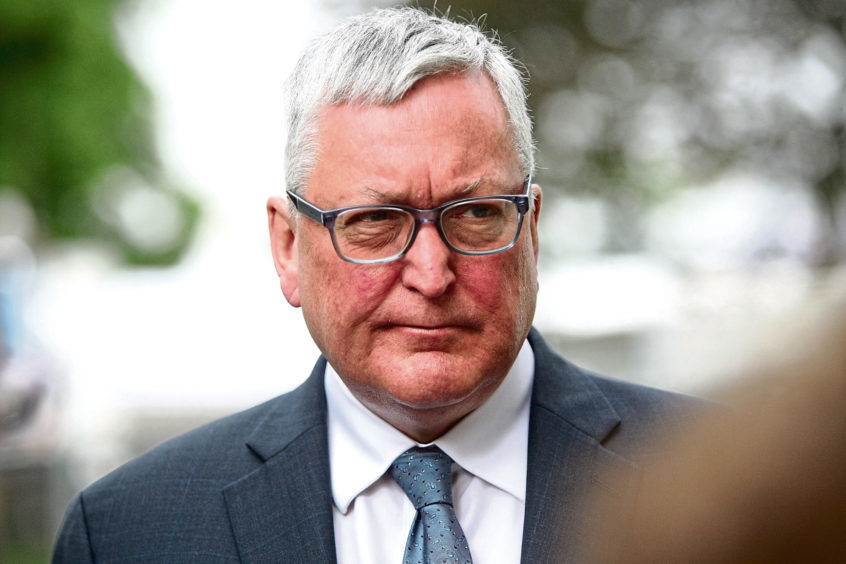 The First Minister knew about bullying allegations against Fergus Ewing when she gave him an expanded ministerial role in last week's cabinet reshuffle.
The Rural Economy and Tourism Secretary has denied allegations made by civil servants.
The Inverness and Nairn MSP confirmed to reporters at Holyrood that a "process is under way" and that "I completely reject all the claims against me".
Asked about Nicola Sturgeon's decision in light of the allegations against Mr Ewing, her spokesman said: "The First Minister proceeded on the basis she did at the reshuffle so clearly she wouldn't do anything she regarded as inappropriate".
He added: "The FM is aware – has been aware – that there is a process under way.
"She carried out the reshuffle – or the mini-reshuffle – in recent days on the basis that she did in terms of the ministerial responsibilities being divided along the lines they were and that was entirely appropriate."
The long-serving SNP minister is the subject of a complaint made by civil servants based in Edinburgh.
It was reported that a number of Marine Scotland employees, based at the Scottish Government's Victoria Quay building, made complaints late last year.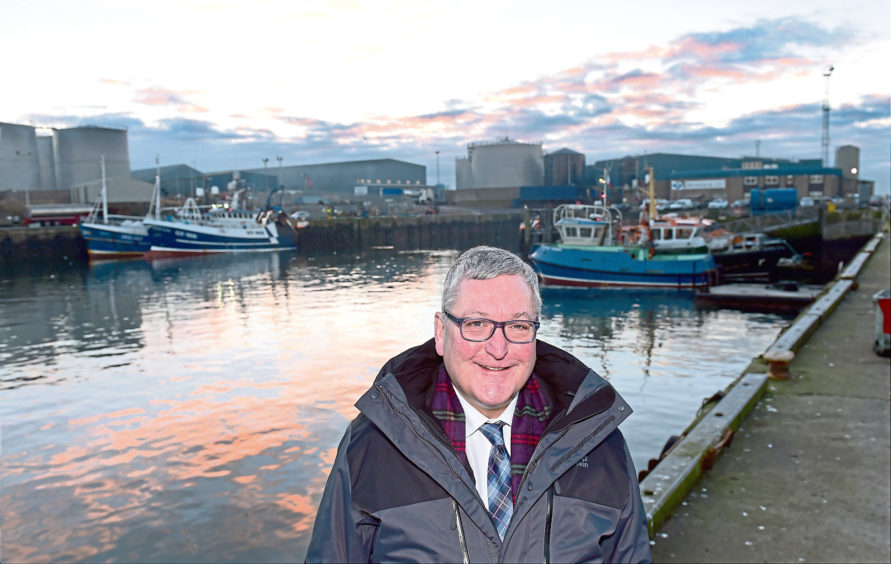 The allegations have emerged just days after Mr Ewing's brief was expanded to include tourism, following a mini-reshuffle carried out by First Minister Nicola Sturgeon in the aftermath of the shock resignation of disgraced Finance Secretary Derek Mackay.
Mr Ewing said: "I completely reject all the claims against me.
"A process is under way, and that is entirely right and proper when such allegations are made.
"That process is at an early stage. I will make no further comment whilst that process is ongoing."
I completely reject all the claims against me."
Sky News said the complaints were passed to Scottish Government managers, who have been trying to resolve the issue informally for several months.
The Scottish Government's complaints procedure allows for an escalation of the process, which would involve a formal complaint as a next step.
Mr Ewing has been a Highland MSP since the Scottish Parliament opened in 1999.
He was subject to similar accusations in 2018, when he was forced to apologise after a government official alleged bullying.
He said at the time he could be "forthright" in the way he expressed his opinions.
'Morally and politically bankrupt'
Scottish Conservative deputy leader Annie Wells described the Scottish Government as "morally and politically bankrupt".
She added: "Essentially, when confronted with this information about Fergus Ewing, Nicola Sturgeon handed him a promotion.
"Given her Government's shambolic handling of the Derek Mackay scandal, there will be huge pressure to get this one right.
"So far that's certainly not been the case."
A spokesman for the Scottish Government said: "A process is under way – as is right and proper whenever such allegations are made – and is at an early, informal stage.
"No further comment will be made on this matter while this process is continuing."