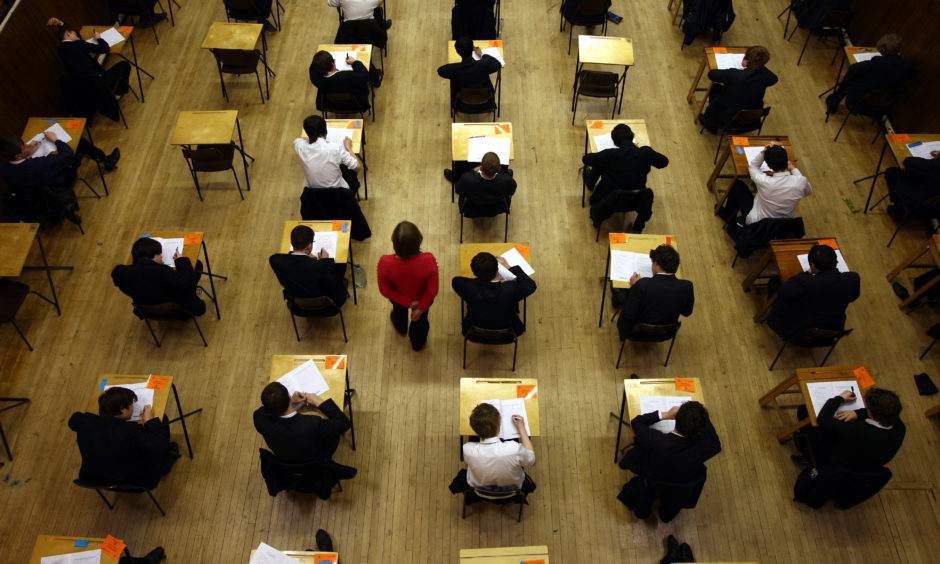 Education secretary John Swinney has been urged to explain to MSPs what the Scottish Government is doing to reverse falling passes in core Higher subjects.
The Scottish Government was accused of trying to dodge scrutiny of the falling pass rates after it published analysis of 2019's exam results at 8pm on Thursday.
It showed Scottish pupils achieved a total of 1,515 fewer pupils passed their Higher English exam – down 5.5% on 2018 and the lowest number since 2014.
Passes dropped by 8.8% – or 178 students – for those sitting Advanced Higher exams in the subject.
The Higher maths pass rate fell by 2.1% – the first decline since 2014 – while Higher history pass rates were down by 14.6% overall and by 10% in A-C grades.
Advanced Higher maths passes rose 1.6% while total passes for science Highers were up 1.6%.
The pass rate for Advanced Higher science subjects – not including human biology – fell by 14.1%, although there was a 13% reduction in those sitting the tests.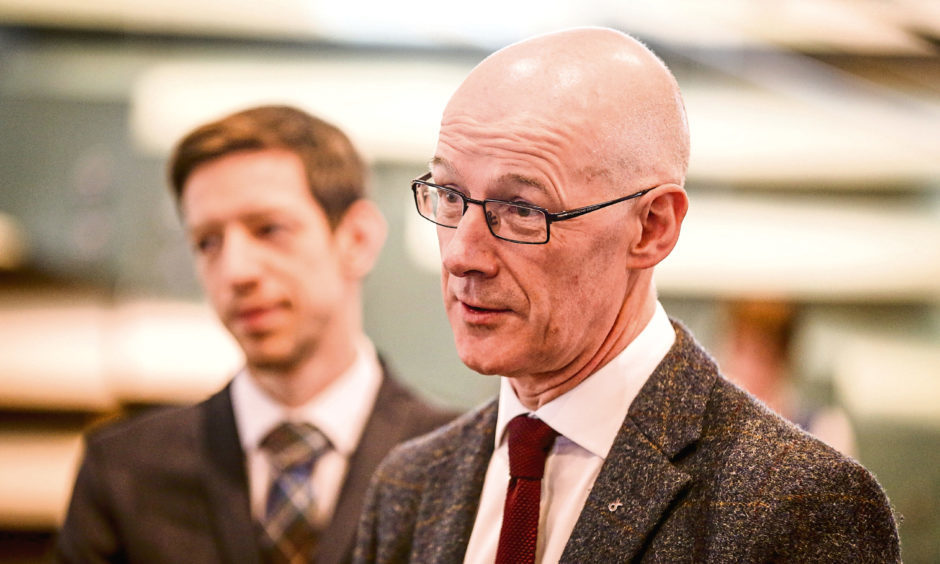 Mr Swinney denied suggestions ministers sought to "sneak out bad news" by releasing the analysis at 8pm on Thursday.
The Scottish Liberal Democrats and the Scottish Greens called for the Education Secretary to answer questions at Holyrood.
Scottish Greens education spokesman Ross Greer said: "The Education Secretary has questions to answer on both the attempt to sneak this out late at night and on the report's contents, which show the opposite of his claims that everything is fine with Scotland's exam results.
"There's nothing fine about a clear trend of falling Higher pass rates."
Liberal Democrat Beatrice Wishart added: "John Swinney should come to Parliament and explain. This has to be the first order of business on Tuesday."
Scottish Labour's education spokesman Iain Gray said: "This analysis, sneaked out late at night, shows that the problems are indeed real and that the SNP government must finally face up to them."
Scottish Conservative education spokesman Jamie Greene said: "The SNP's record on schooling has always been poor but this latest episode leaves its reputation in tatters."
Mr Swinney downplayed the report in an interview with Good Morning Scotland.
He said: "Let us still remember that 75% was the pass rate in the Highers examinations.
"That represents still a very, very strong performance by young people in Scotland. Yes, it's a fall on the previous year, but it still represents a very strong performance by young people in Scotland.
"It takes time to strengthen performance within our education system."
EIS teaching union general secretary Larry Flanagan said: "Focusing solely on Higher passes alone, for example, is an unhealthy and unhelpful fixation."
He said the union wants to see an evaluation on the impact of longer exams on results but believes schools and teachers "deliver well" for students overall.
On Thursday, international education experts in the International Council of Education Advisers said the Scottish Government should "stay the course" with its education policies and "tolerate" the slow progress.