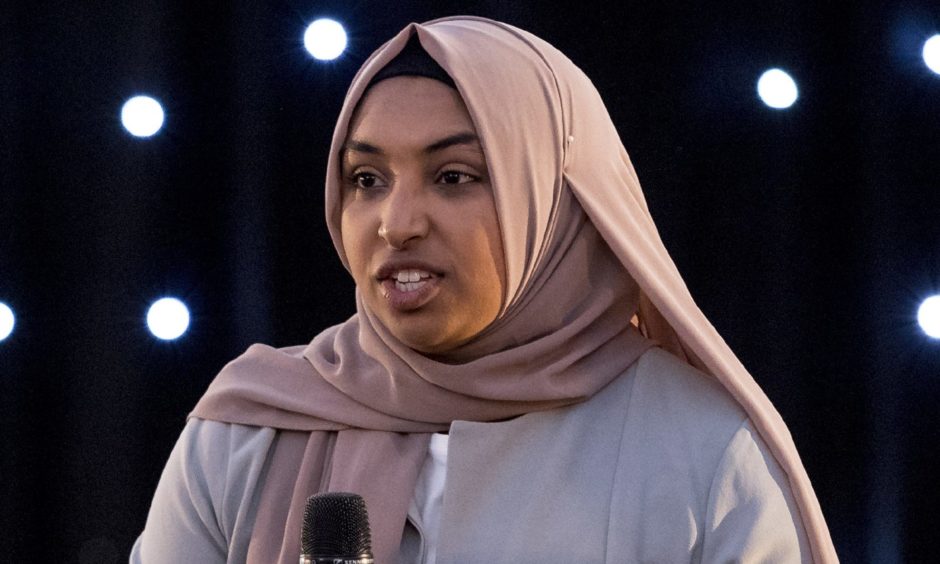 An Alness teenager has been appointed chairwoman of a taskforce to bring an end to gender stereotyping in Scotland's schools.
Razannah Hussain, 17, will work alongside Education Secretary John Swinney to examine why more boys than girls take STEM subjects and why girls tend to outperform boys at school.
Ms Hussain said she hopes to help create a fairer Scotland by tackling gender discrimination through the work carried out by the Scottish Government's Gender Equality Taskforce in Edinburgh.
Mr Swinney is the chairman of the group set up after the First Minister's National Advisory Council on Women and Girls (NACWG) recommended the establishment of a commission to tackle gender issues in education.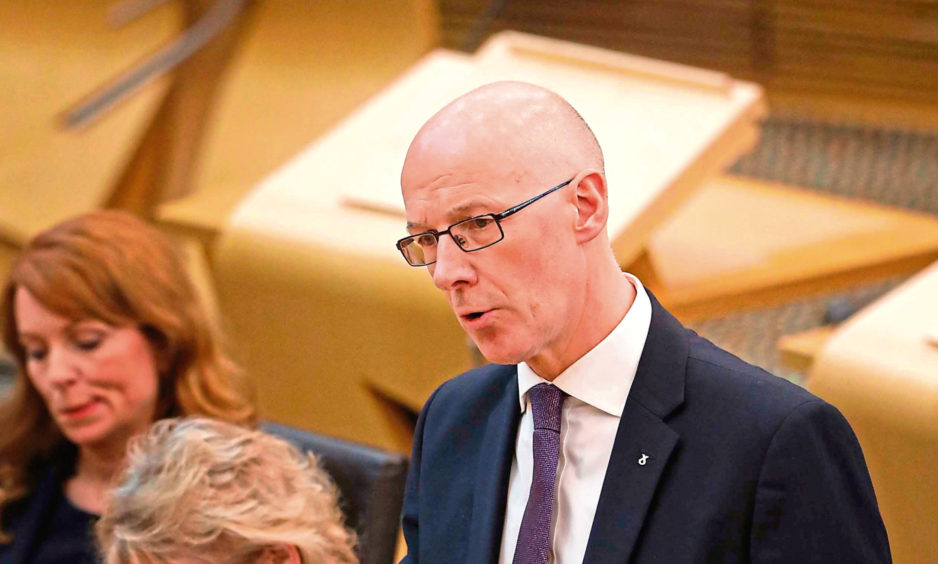 Despite her youth, Ms Hussain has built up a formidable reputation as a campaigner and volunteer, which led to her appointment to the post.
What we are trying to do is create a fairer Scotland for young people"

Razannah Hussain
Since the age of 14, the Scottish/Indian, Muslim teenager has been a passionate campaigner for breaking down minority and racial stereotypes.
"What we are trying to do is create a fairer Scotland for young people," said Ms Hussain.
"Just as it is important to stand up against hate crime we also need to tackle gender barriers. Sometimes gender discrimination is not as easy to see as racism. It can be very discrete unless you are looking out for it. Our job is to listen to people and take their views on board and see how we go forward from that."
The schoolgirl is in her final year at Alness Academy and has ambitions to study medicine.
She met First Minister Nicola Sturgeon when she co-hosted the First Minister's Question Time: Next Generation, run by Children in Scotland.
Ms Hussain said chairing that high-profile event had led to online racist attacks against her, an experience that made her determined to stand against abuse.
In her new role, she said she wanted to overcome the barriers imposed by gender stereotypes standing in the way of young girls. She added that the problem of boys from rural areas underachieving at school also had to be tackled.
Young women must have 'gender equal' school experience
She said: "The taskforce's ambition – to ensure that girls and young women have a gender equal experience of education and learning – is a fundamental part of achieving a gender equal Scotland, which will benefit everyone."
"It is essential that young women like me, and the others on the taskforce, have direct input in this way."
The taskforce will work with education, youth and equalities experts and the Scottish Government to improve gender equality from early years through to secondary school.
Over the next year a strategy will be developed to eliminate gender inequality in education and learning.
Female pupils consistently outperform males at school and in gaining entry to further and higher education, however more males stay in work and there is a gender pay gap of 15%.
Statistics also show that at Higher level female pupils are more likely to study subjects like art and design, health and food technology, and childcare and development, whereas male pupils are generally more likely to study STEM subjects.
Ms Hussain was involved in Scotland's Year of Young People 2018 as a member of Communic18 where she organised youth events across Scotland. She gave the opening speech at the Young Scot Awards and is now an IWill ambassador.
Such an honour to be sat next to the First Minister https://t.co/C6F2FkFZLQ

— Razannah Hussain (@RazannahHussain) November 30, 2018
Mr Swinney said: "Greater equality in education and learning gives everyone the same opportunity to succeed, and helps ensure a more robust and fair workforce while tackling the gender pay gap.
"We know young women and girls are significantly more likely to be disadvantaged by gender inequality while at school, leading to issues later in life, and the taskforce will help inform how we reduce the impact of this."