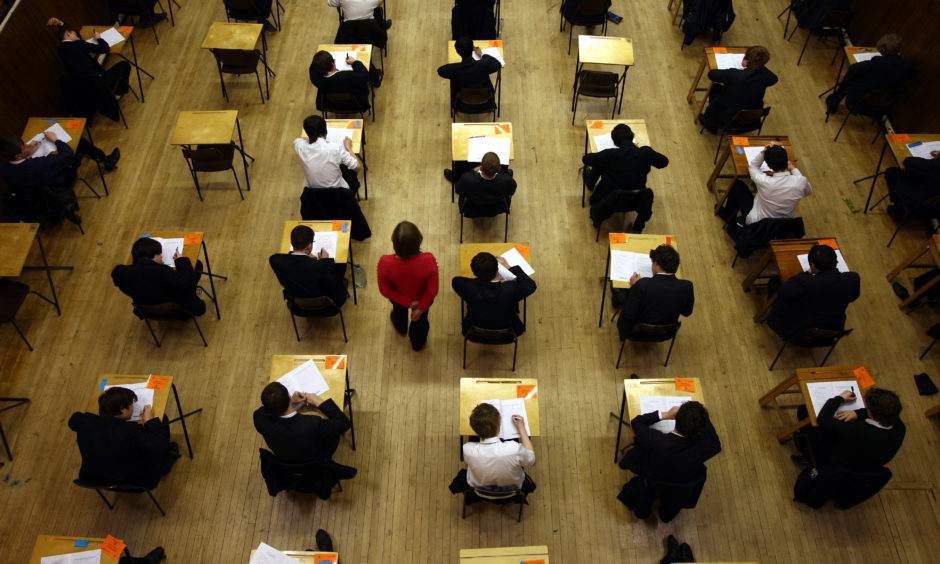 Moray was bottom of the league for school leavers going on to "positive destinations" last year – but Western Isles was top.
Official figures show that 92.8% of those who left Moray schools went into jobs, or further training or education in 2018/19, the lowest rate in Scotland.
It was only a 0.8% drop on Moray's figure for 2017/18, when the area was barely in the bottom 10 compared to the rest of the nation, but the majority of other local authority areas improved their performance last year.
The 92.8% figure for Moray is 1.8% higher than it was 10 years ago, but the rest of Scotland has increased its rate of school leavers going onto positive destinations by an average of 8% in that period.
Moray Council described it as a "snapshot of the data on a given day", although it added that there was an "area for improvement".
The figures were released alongside a attainment figures for school leavers, which prompted a fresh row about education standards in Scotland after a fall in pass rates.
Last year, a total of 98.4% of school leavers in the Western Isles went on to "positive destinations", the highest rate in Scotland and the biggest improvement of any area when compared to the year before, when the proportion was 95.6%.
Aberdeen City and Aberdeenshire both recorded their best results in the measurement for at least a decade.
The Granite City increased its proportion of leavers going to jobs, training and more education by 2.4% in a year, to 93.7% – a figure that is 8.2% higher than the rate 10 years ago.
---
---
Measured against a Scottish average of 95%, in Aberdeenshire the proportion heading into "positive destinations" was 96.4% last year, in Argyll and Bute it was 94.6%, in Highland and in Orkney it was 94.8%, while in Shetland it was 96.1%.
However, despite the trend, reductions in the proportion of school leavers going into higher education were recorded in several areas, including a fall of 2.3% in Aberdeen, of 5.5% in Aberdeenshire, 1.4% in Argyll and Bute, 2.9% in Highland and 6.9% in Moray.
These drops contributed to a 0.8% decrease across Scotland.
Attainment figures, meanwhile, showed the number of school leavers who had at least one pass at Higher level dropped from 62.2% in Scotland in 2017/18, to 60.5% in 2018/19.
In Aberdeen, the proportion with one Higher fell from 59.1% to 54.2%, in Aberdeenshire it was down from 62.7% to 57.4%, in Argyll and Bute it went from 65.8% to 64%, in Highland it fell from 60.7% to 58.4%, in Moray it was cut from 57.2% to 54.4%, and in the Western Isles the proportion reduced from 62.9% to 60.3%.
Shetland was the only area of the north and north-east which recorded a rise in the year, going from 61.4% to  64.2%.
For Advanced Higher, the proportion of leavers gaining one or more qualification in Scotland went from 20.2% to 19.1%.
The Scottish Government figures further revealed the proportion of leavers with at least one pass at National 4 level went from 96.2% to 95.9% over the period, with a drop from 85.9% to 85.1% for the number who had at least one National 5 level qualification.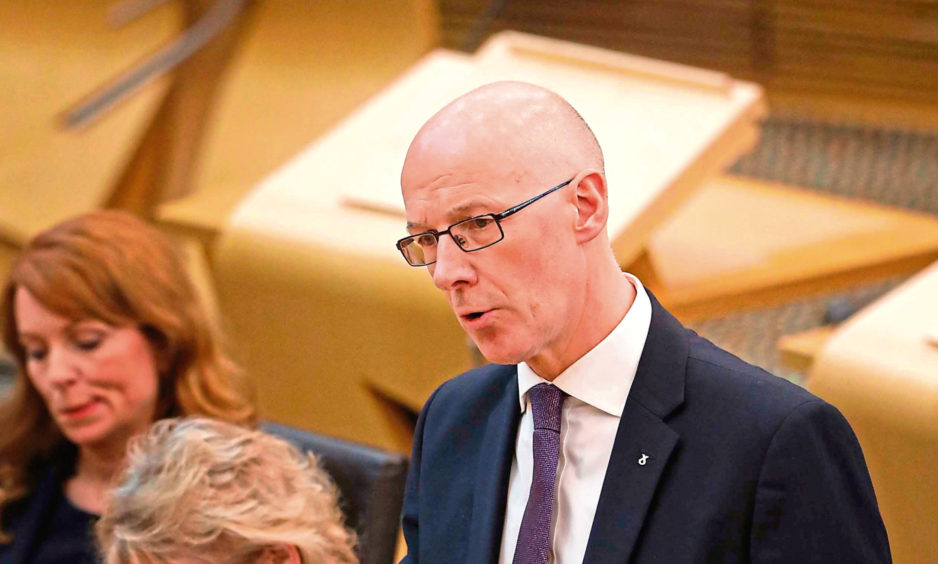 Education Secretary John Swinney said: "Compared with the previous year, there has been a slight fall in attainment for school leavers who achieved one or more national qualifications.
"In any high performing system there will be fluctuation. However, over time the percentage of school leavers achieving one or more pass at National 5 and Higher level has improved substantially."
However, Conservative education spokesman Jamie Greene said: "It's a complete disgrace that the attainment gap is growing again in certain areas, especially after all the noise the SNP has made about this issue over the years."
He added: "The SNP has been in complete control of education for 13 years. In that time, standards have slipped, teacher numbers have plummeted and now fewer youngsters are leaving with a qualification."
Mr Swinney said that a review of the school curriculum, to be carried out by the Organisation for Economic Co-operation and Development (OECD), would "look carefully at achievement in the senior phase so that we can improve further".
But Labour education spokesman Iain Gray said there needed to be a "whole-scale review of the badly implemented Curriculum for Excellence".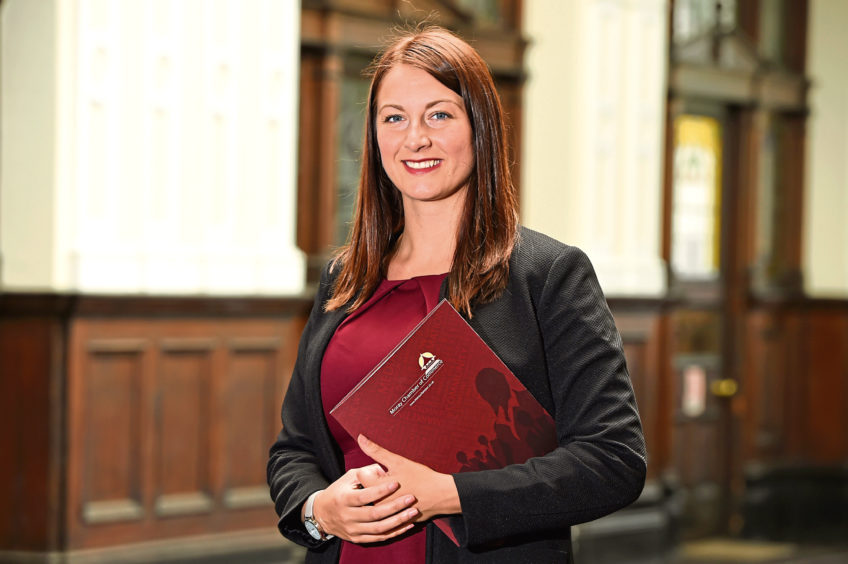 Responding to the leaver destination figures, a spokeswoman for Moray Council said: "The statistics published by the Scottish Government only show a snapshot of the data on a given day.
"We identify pupils at risk of not having a positive destination, from as early as S3 and into the senior phase, and use innovative ways to engage with these pupils and partners, including employers, colleges, universities and other training providers, to encourage these learners into a positive destination which meets their aspirations."
She added: "There is area for improvement, and we'll be focusing on improving our data processing; nevertheless we're proud to have supported more than 900 young people in Moray into a positive destination over the last year.
"Most noticeably, there has been an almost 10% increase in employment as a positive destination, which is encouraging for us to see that we're retaining talent in the area."
"Many more companies are choosing to grow their own talent rather than recruiting from university.
Sarah Medcraf, chief executive officer at Moray Chamber of Commerce, said the fall in higher education as a destination for leavers in Moray should "not be of concern to us".
She said: "Schools are doing a lot of work to push work-based learning opportunities such as modern and graduate apprenticeships.
"Many more companies are choosing to grow their own talent rather than recruiting from university. Hopefully this will also help keep some of the young people here, as we are currently losing around 1,000 each year."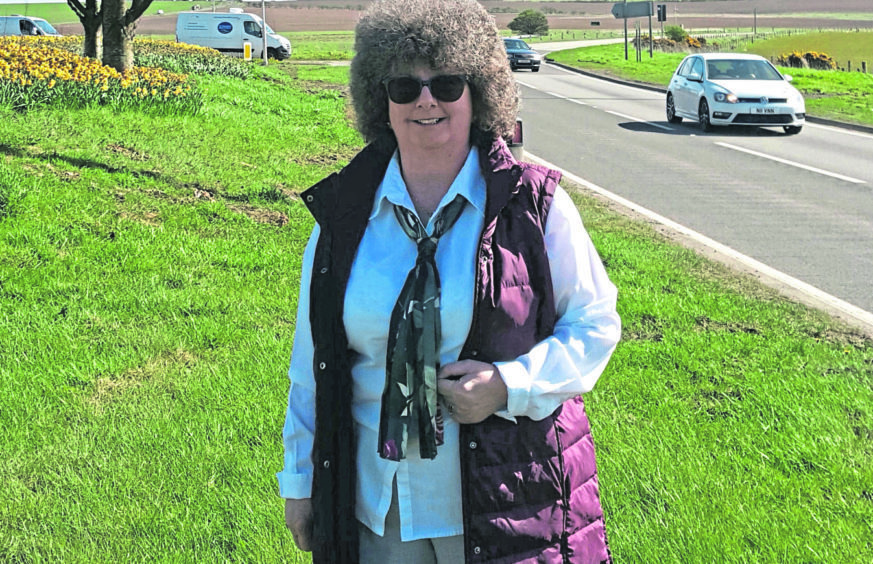 Gillian Owen, chairwoman of Aberdeenshire Council's education and children's services committee, said: "We are very proud and pleased to see the percentage of our pupils going on to positive destinations at over 96%, placing us as one of the best performing local authorities in Scotland.
"There will always be some fluctuation when it comes to the numbers of young people choosing university as their next step, but what's really important here is that we are dedicated to equipping our young people with the skills for learning, life and work, and supporting them to flourish."
Councillor Owen added: "There are many more routes to success now, as evident in our focus on the delivery of foundation apprenticeships which are now available as part of school timetables.
What's really important here is that we are dedicated to equipping our young people with the skills for learning, life and work, and supporting them to flourish.
"While these qualifications are recognised as high level Higher passes by universities, they also prepare young people to hit the ground running regardless of what they choose to move on to. It is right that we value vocational as well as academic routes.
"Well done to our school leavers, their wider support networks and our wonderful teachers and support staff across Aberdeenshire."
Councillor John Wheeler, education operational delivery convener at Aberdeen City Council, said: "I was really heartened to read the figures and these reflect the great work that our officers are doing in partnership with others to improving our positive destinations figures.
"The data is reflective of how this collaboration is benefiting children and young people across the city".
Western Isles Council said: "Comhairle nan Eilean Siar has worked over many years to make sure that we do everything we can to provide pathways for our young people to move on to positive and sustained destinations post-school and the publication of the latest data for our 2019 school leavers confirms that, at 98.4%, we achieve the highest rate in Scotland.
"As well as continuing to support aspirational achievement in academic subjects, leading to higher education placements, we have been considerably widening our offer of vocational and applied learning pathways.
"They support our young people to move from school directly into employment, workplace learning schemes, apprenticeships and local further education options that meet the needs and interests of our learners and the demands within our local economy.
"These options allow learners to live, work and earn in their local community whilst being able to study up to degree-level qualifications.
"This diverse approach means that our young people benefit from a range of options and routes into post-school destinations and, with our development of digital learning through e-Sgoil, that offer is increasingly equitable to all learners across the Western Isles, no matter where they live."