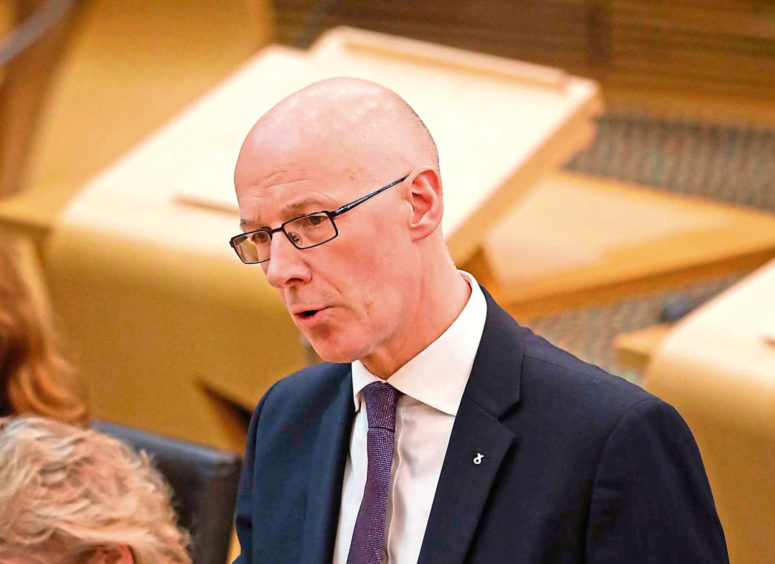 John Swinney has admitted closing the education attainment gap between rich and poor pupils is proving "stubborn and challenging".
The Education Secretary also said support for care experienced children "has not been good enough" and more must be done to help additional support needs (ASN) pupils.
Mr Swinney made the admissions as he announced the remit for an OECD review into Curriculum for Excellence (CfE).
The review, which will report next year, was commissioned by the Scottish Government after a critical Holyrood report highlighting a lack of leadership in education and a narrowing of subject choice.
Mr Swinney was later forced to widen the study to include earlier years schooling after opposition MSPs defeated the government at Holyrood.
During a keynote speech at the Wester Hailes Education Centre, Mr Swinney said the review should not be a "distraction" from efforts to close the attainment gap that sees children from rich backgrounds outperform their poorer counterparts.
He also claimed CfE was delivering for pupils and was still the right approach despite the criticism levelled at the controversial flagship Scottish Government initiative.
We know that the poverty-related attainment gap is stubborn and challenging"

John Swinney, Education Secretary
Scottish Government data released this week revealed 59.3% of pupils from the wealthiest areas went to university in 2018/19, compared with just 25.9% of their poorest peers. The gap between rich and poor closed by just 2.5 percentage points when compared with the previous year.
Mr Swinney claimed progress had been made but acknowledged: "We know that the poverty related attainment gap is stubborn and challenging and the issue has to be confronted".
First Minister Nicola Sturgeon was also asked about the OECD review during an engagement in Dundee on Wednesday morning.
Asked if the review represents an acceptance educational standards in Scotland have slipped over the last couple of years, she responded: "No, I think much of the evidence points to the contrary. Of course part of the review was already under way and we have extended it at the request of parliament.
It is an important exercise which is about making sure we are strong in our commitment to the principles of curriculum for excellence.
It will make sure, in terms of how things are being implemented across the country, the right things are being done. It is something people should welcome."
Closing the gap will take many years, experts warn
In his speech, the Education Secretary said the Scottish Government's International Council of Education Advisers had warned that work to close the gap had to continue for many years beyond a single parliamentary term.
Mr Swinney said CfE data showed "significant variability" in the number of children achieving national standards set out by the Government.
When it came to teaching children in care, the Education Secretary said there was an "uncomfortable truth" that "our approaches to support this group of our most vulnerable children and young people has not been good enough".
Mr Swinney added that he was determined to improve the situation.
Professor Lindsay Paterson: New attainment figures show all is not well in Scottish education
He said Scotland had one of the world's most inclusive education systems and underlined his commitment to "mainstreaming", whereby children who need extra support are taught in conventional classrooms alongside their contemporaries.
But he added that extra effort was required to help ASN children. "Having listened to the experiences of children and young people with additional support needs, their families and their teachers, I know we need to do more to enhance their experience at school."
The findings of the forthcoming review of Additional Support for Learning would be used to ensure children receive "the right help at the right time".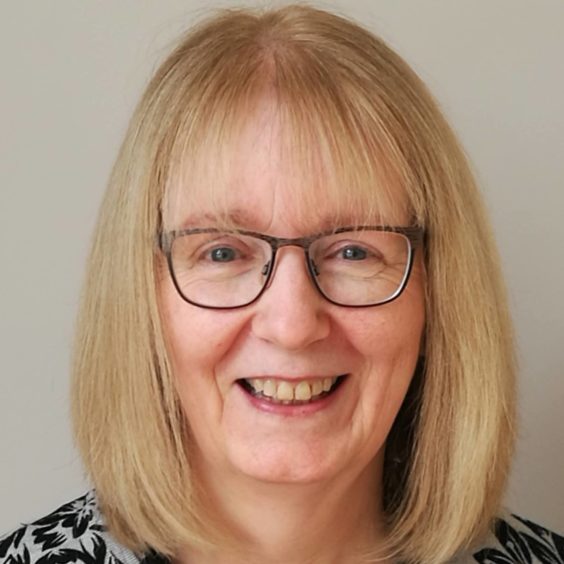 Liberal Democrat education spokeswoman Beatrice Wishart MSP welcomed the review, saying it was "long overdue".
But she added: "This review must not be used as an excuse to ignore falling attainment and pin the blame on local authorities."
At the event, attended by teachers and education experts, Mr Swinney was tackled on local government funding cuts by Susan Quinn of the EIS teaching union.
Ms Quinn said council budget cuts were affecting the attainment challenge.
"We see local authorities having to make quite significant cuts to education budgets," Ms Quinn said.
She argued that cuts undermined £15 million invested by the Scottish Government to support school support workers.
Sue Palmer of Upstart Scotland, which campaigns for early years education, said there was an "enormous tension" between delivering Scottish Government education policy and primary one testing.
---
Remit of the OECD Review
Curriculum design
Considering how the curriculum is designed and used flexibly to meet needs of all learners.
Depth and breadth of learning in the senior phase
Considering how well teachers have been supported in understanding the aims of CfE and impact of different approaches to learning.
Local flexibility versus increased prescription
Looking a whether there is a case for developing a more detailed framework with scope for local flexibility.
From the Broad General Education (BGE) into Senior Phase
Considering how effectively S3 is being used to prepare young people for Senior Phase.
Vocational and academic learning and awards
Assessing how much parity of esteem is achieved in relation to different learning pathways.
Curriculum roles and responsibilities
Looking at how, where and when key decisions are made.