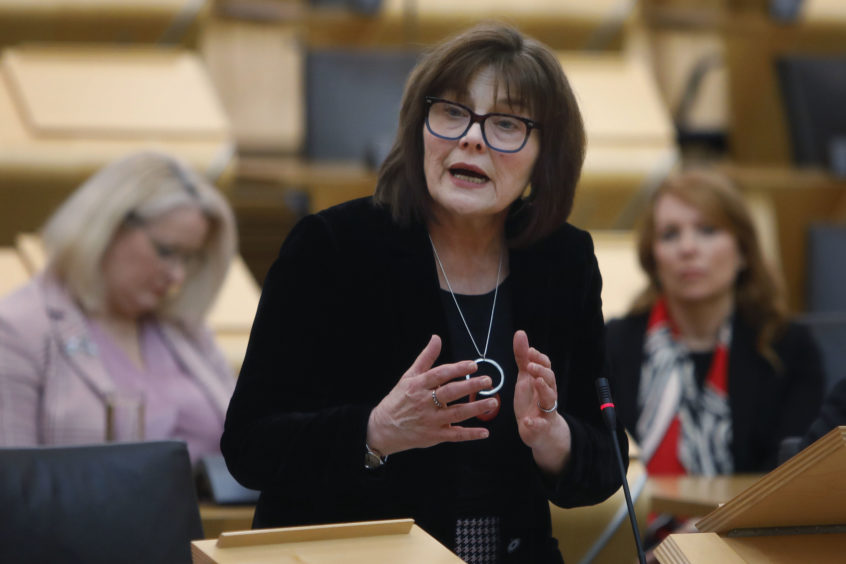 People who may have come into contact with Scotland's only confirmed coronavirus patient have now all been traced.
Health secretary Jeane Freeman updated the Scottish Parliament on Tuesday afternoon on the country's readiness in preventing further spread of the disease.
Along with the update, Ms Freeman unveiled new emergency powers which the Scottish Government will have to tackle the disease.
Scotland's single coronavirus case was confirmed on Sunday evening.
What to expect when you're expecting coronavirus – tips on how to avoid the disease
The patient lives in the Tayside area and is currently receiving treatment in a Scottish hospital, Ms Freeman said.
She would not divulge details as to which hospital, only adding the patient was responding to treatment and that all contact tracing had been completed.
How contact tracing is carried out
Health Protection Scotland (HPS) are responsible for finding out who has come into close contact with those who have caught coronavirus, as part of attempts to curb the spread of the disease.
The Tayside patient will have been asked by HPS to "retrace" everything they had done since they believe they came into contact with the virus.
The Tayside patient had returned within the last 14 days from Northern Italy, which is one of the identified outbreak zones.
They had, according to the health secretary, self-isolated once they became aware of their symptoms.
The patient will have disclosed to HPS who they had travelled with and who they had come into contact with since returning from Italy.
These individuals will have then been contacted by HPS and assessed. If they presented with any symptoms – including shortness of breath, a cough or high temperature – then it is likely they will have been tested. So far, everyone bar the single Tayside patient tested for the virus has returned a negative result.
Ms Freeman added: "Obviously the more cases we see, the greater burden on contact tracing there will be on local health protection teams and again that is another area we are asking local areas to assess whether additional resource is needed for them to undertake that work."

Emergency powers
The Scottish Government will also be given additional emergency powers, similar or the same to those being enacted across the UK, following the publication of the four home nations action plan.
Included in these powers will be:
Temporary lifting on restrictions on former NHS employees who wish to return to the service in the event of a full-scale outbreak. This would essentially "fast-track" retired medical professionals and those who have left back into the workplace to help the NHS cope with the outbreak.
The ability for ministers to close schools as they see fit, should the outbreak spread. Currently it is at the discretion of Health Protection Scotland and headteachers whether a school should shut.
Mandatory flu vaccines for health and social care professionals. This is to limit staff shortages.
Ms Freeman added: "This emergency legislation will contain a number of additional powers that would not be considered if it was not for the extreme seriousness of the challenge we now face.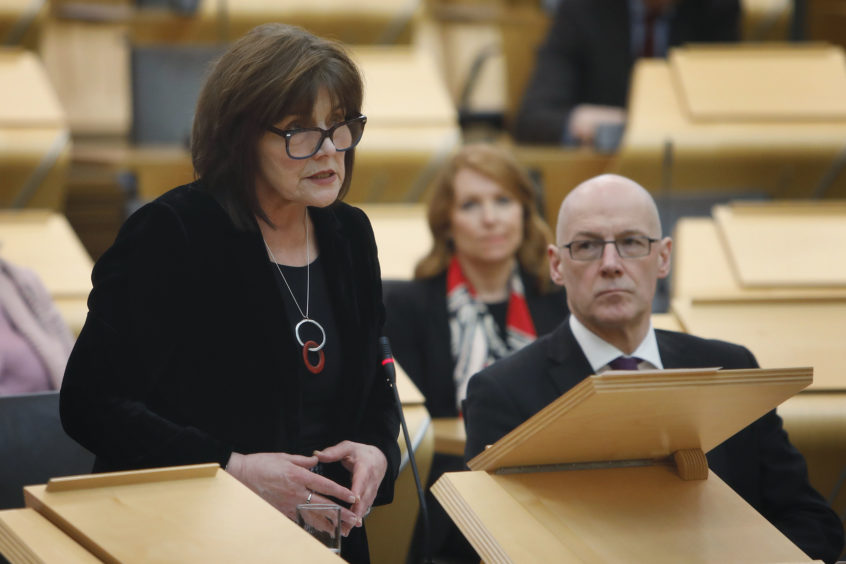 "None of these proposals are being made lightly. In taking these new powers we will very carefully consider first if they need to be used, when and how they are used.
"Importantly, the Bill will contain a sunset clause to end the existence of these emergency powers after a set period, or when the UK Chief Medical Officers declare there is no longer an emergency."