The Scottish Government will issue fresh advice to businesses who are continuing to flout new rules around closures in the wake of the coronavirus pandemic.
Speaking at a press conference in Edinburgh, First Minister Nicola Sturgeon said more "bespoke and specific" advice will be issued to employers who are still unsure about whether to remain open or not in the wake of the covid-19 outbreak.
It comes as the SNP leader revealed there has been a total of 22 coronavirus deaths in Scotland – a rise of six – and warned Scots "it will be some time before life returns to normal".
As a result of the pandemic – which has seen Scotland put in lockdown – all non-essential shops across the country have been closed, with businesses told to make their staff work from home if they can.
Companies which are vital to the fight against covid-19 or Scotland's "economic resilience" are being asked to remain open – but only if they can do so in line with healthy and safety guidance surrounding covid-19.
Coronavirus: Another 135 cases confirmed in Scotland with nine more in the Highlands
Speaking in Edinburgh on Wednesday, Ms Sturgeon started by thanking the country's business community, adding: "The vast majority of businesses have behaved responsibly."
However she added: "I do remain concerned for some workers who have been put under unnecessary and unacceptable pressure."
She announced that the updated guidance being issued by the Scottish Government would not "seek to answer every single question every business has" but would "set out clear principles" to employers.
Ms Sturgeon said: "Of course there will be some exceptional, nuanced or difficult cases. Most businesses should and will know whether they should be closed.
First Minister confirms 'contingency plans' in place to open makeshift field hospitals if necessary
"There are categories of businesses – pubs, restaurants – that have been told to close. At the other end of the spectrum, businesses essential to the running of the country, they can't close down but should also be complying to advice on safe social distancing.
"Between these two ends of the spectrum we are setting out some guidance and principles to act on the basis of the precautionary principle.
"Is what you are doing essential to efforts to (fight) coronavirus? If the answer to that is yes, can you allow workers to work from home?
What if I feel ill? When can I leave the house? What shops are open? Should I travel to work? — Your coronavirus lockdown questions answered
"If no, are you able to put in safe social distancing (precautions)? If you can't easily answer yes, the precautionary principle says workers shouldn't come to work.
"I am relying on employers to be responsible and do the right thing."
She added employers should put the "health of the workforce first".
Ms Sturgeon also praised the "creative" measures being used to alleviate childcare issues in relation to vulnerable children and families of key workers across the country in the wake of school closures.
She said the Scottish Government had been "deeply worried" that the number of people seeking places would make it "difficult to stay within the health guidance".
"The result of that has been extremely positive," she added.
"Initial estimates show that there are only around 1% of people taking up these childcare places."
The First Minister also revealed a package worth "tens of millions of pounds" for Scottish bus firms after a 70% fall in concessionary journeys.
She said: "The Scottish Government will pay them for the concessionary travel that they were forecast to provide rather than the concessionary travel that they do actually provide."
It comes as Ms Sturgeon announced a new Scottish covid-19 advisory group was being set up headed by Professor Andrew Morris of Edinburgh University and Professor David Crossman of St Andrews University.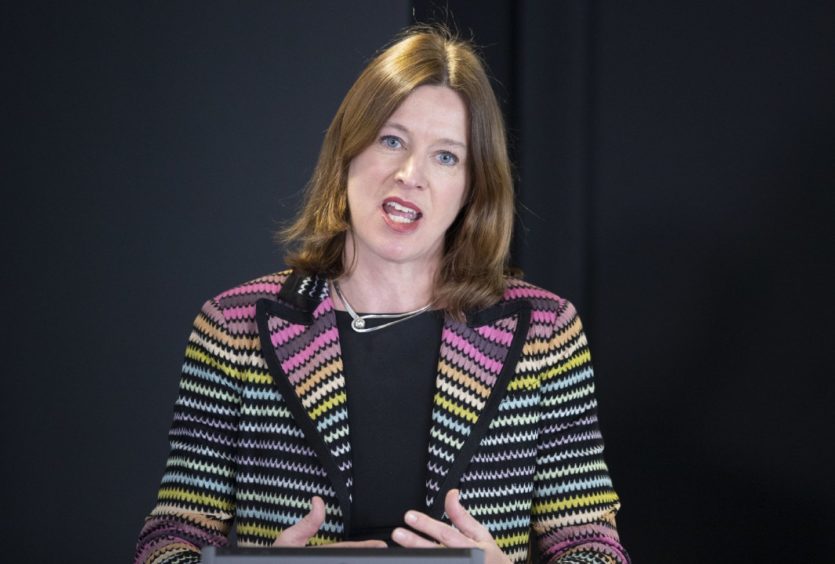 Scotland's chief medical officer Dr Catherine Calderwood said the team had been "handpicked" – and will be made up of scientific experts and modellers from across the country.
She added: "We, at this time, think that it is very important that we have bespoke advice coming out of that Scientific Advisory Group for Emergencies (Sage) but applied to our population in Scotland.
"So, as I have said many times in this room, we have had a lot of cases in London but we in Scotland have fewer cases. We are behind the situation there.
"In time we will want to apply our own Scottish data to some of these advisory measures.
"Perhaps it will not be appropriate to have all of the suppression measures in all of the country as we progress through the transmission of this disease, and also as we see how the capacity of our NHS is holding up."
Follow below for the key coronavirus updates: