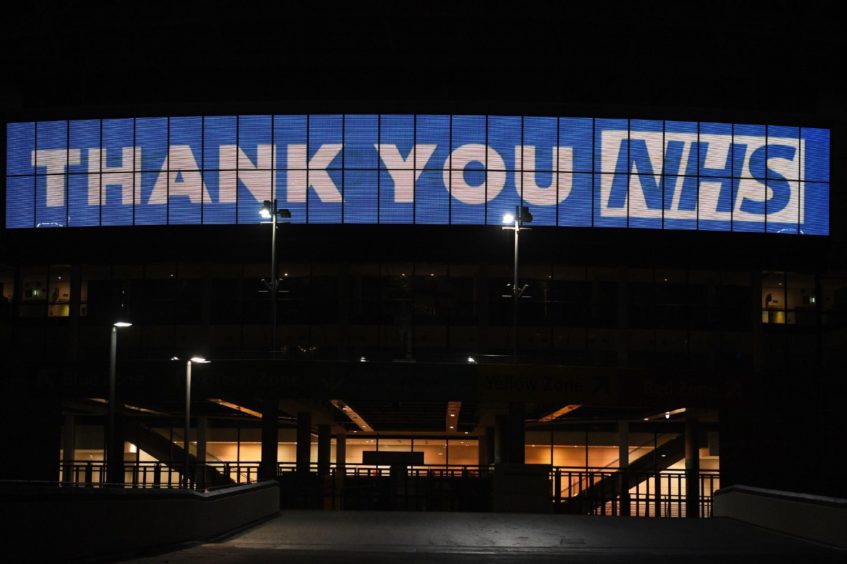 Hundreds of people from across the north-east have already stepped up to help NHS Grampian during the coronavirus pandemic – with more than half doing so in the last 24 hours.
The health board launched an appeal last week for volunteers to come forward who can help assist hospitals and health care centres experiencing staff shortages.
Around 400 people have already offered their services – with 260 volunteers contacting the health board in the last day alone – and "heartfelt messages" have also poured in for the region's hardworking medical staff.
Louise Ballantyne, volunteering lead for NHS Grampian, said:  "We have had about 400 contacts so far offering help.
"This has been a combination of local businesses, members of the public and ex-staff who retired around six years ago.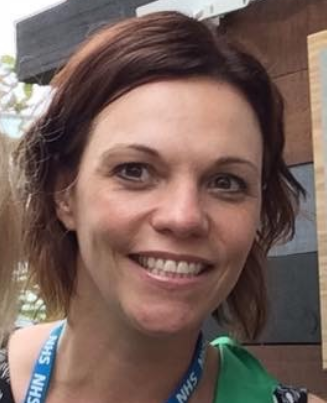 "Another group has been set up internally to get in touch with former staff.
"They wrote to 251 recently retired staff asking if they want to return to work and we've already had 20 replies."
Work has already began on setting up a humanitarian hub at NHS Grampian – which is due to be up and running by next week – with plans for the hub to be responsible for co-ordinating all local offers of help.
The health board will also begin to publicise appeals for volunteers within targeted areas, depending on which areas they need help, for example, if they need people who drive to become delivery drivers.
Once the hub is set up, volunteers will also be able to contact it directly and fill out a form to say what their basic skills are.
"Heartfelt messages" for staff have also flooded in from members of the public, Louise said.
She added: "It's really nice to get words of encouragement and offers of support.
"We're just really delighted that people have come forward at this time to offer their help for others.
"It has been really heart-warming to see."
We're just really delighted that people have come forward at this time to offer their help for others.
Meanwhile, NHS Highland has also seen offers of support come in from both former NHS staff and members of the public.
A spokesman for the health board said: "We have started to see offers of support come in from a variety of sources including former NHS colleagues and workers and volunteers from the wider community.
"We are also working closely with the local councils and third sector organisations and we are setting up a process to ensure we coordinate offers of help and match these with the most appropriate demands across our communities."
The Highland Council said on Tuesday it was in the process of setting up Humanitarian Assistance Centres to help with distribution of food, medicines and fuel to vulnerable groups.
These centres will be supported by volunteers and council staff who are refocused and redeployed to priority and essential services.
It comes as pressure mounts for the Scottish Government to set up a nationwide volunteering scheme specific to the Scottish NHS, after it was revealed hundreds of thousands of people have signed up to a call for volunteers by NHS England.
At a press conference on Wednesday afternoon, Prime Minister Boris Johnson said a total of 405,000 people had now volunteered.
People living in England who do not show symptoms of Covid-19 can sign up to be an NHS volunteer responder, helping those who are most at risk.
This can include delivering supplies for vulnerable people who are self-isolating, transporting discharged patients home or phoning to chat with people who feel isolated.
Individual health boards, including Grampian, have started work to co-ordinate volunteers but so far there has been no Scottish-specific scheme.
The Scottish Conservatives said thousands of people would be willing to help during the Covid-19 lockdown, which is due to last for at least three weeks.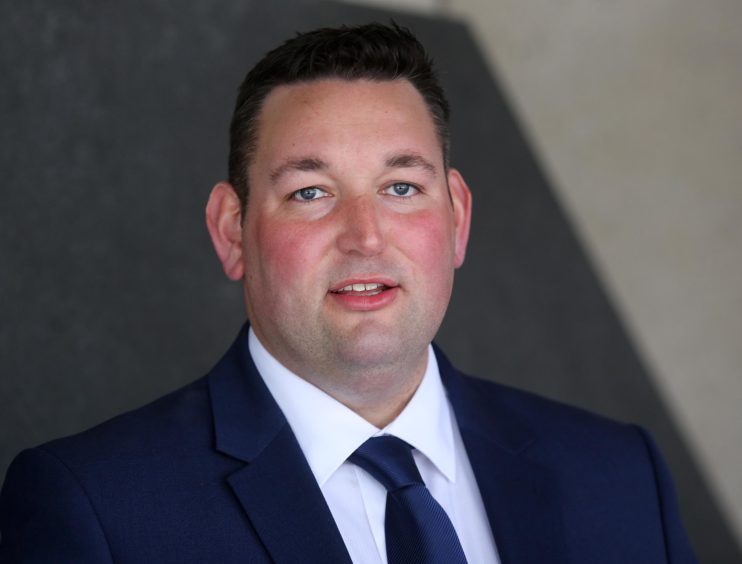 Miles Briggs, the party's health spokesman, said: "So far, both the Scottish and UK Governments have worked really well together as we face this unprecedented crisis.
"Now this volunteering scheme has been set up for England, this would be another good way for both to collaborate.
"Thousands of Scots would have seen this announcement and immediately looked into it, only to find it was just those living south of the border who could get involved.
"Hopefully now the Scottish Government will follow suit and harness the amazing goodwill that is out there."
National co-ordination
When asked about a perceived lack of of national co-ordination at the Scottish Government's daily coronavirus press conference on Wednesday, the First Minister said they will "consider" whether more national co-ordination is required.
She added: "I see it from my own social media account, my own email, my own contacts that there's an enormous voluntary effort under way.
"We need to do a couple of things.  If there is a sense that we need to co-ordinate that better then we can do that.
"Obviously people need access to advice about how to safely, without putting their own health at risk, take part in these voluntary efforts.
"As the question has been raised we will go away and consider if there is more we can do to support the vast numbers of people who want to contribute something to what is this vast national effort."
A Scottish Government spokeswoman said: "We are enormously grateful to the huge numbers of people telling us that they want to help support their communities, their public services and voluntary organisations across Scotland.
"Everyone has a part to play in our collective response to Covid-19. For some of us that may be specific roles in response to specific needs in health and social care settings, for many the most helpful thing we can do to support our NHS is to #stayathome.
"We are clear that all volunteer work should be carried out in accordance with the current guidance.
"Local authorities and NHS Boards also have a critical role and are working to bring together voluntary groups and statutory agencies enabling them to respond to specific local needs."
Anyone interested in volunteering at NHS Grampian during the outbreak should contact NHSG.involve@nhs.net